A Modern Kitchen with a Traditional Feel
Finding a hybrid of traditional materials and modern design elements to create a homely and welcoming kitchen for socialising and family.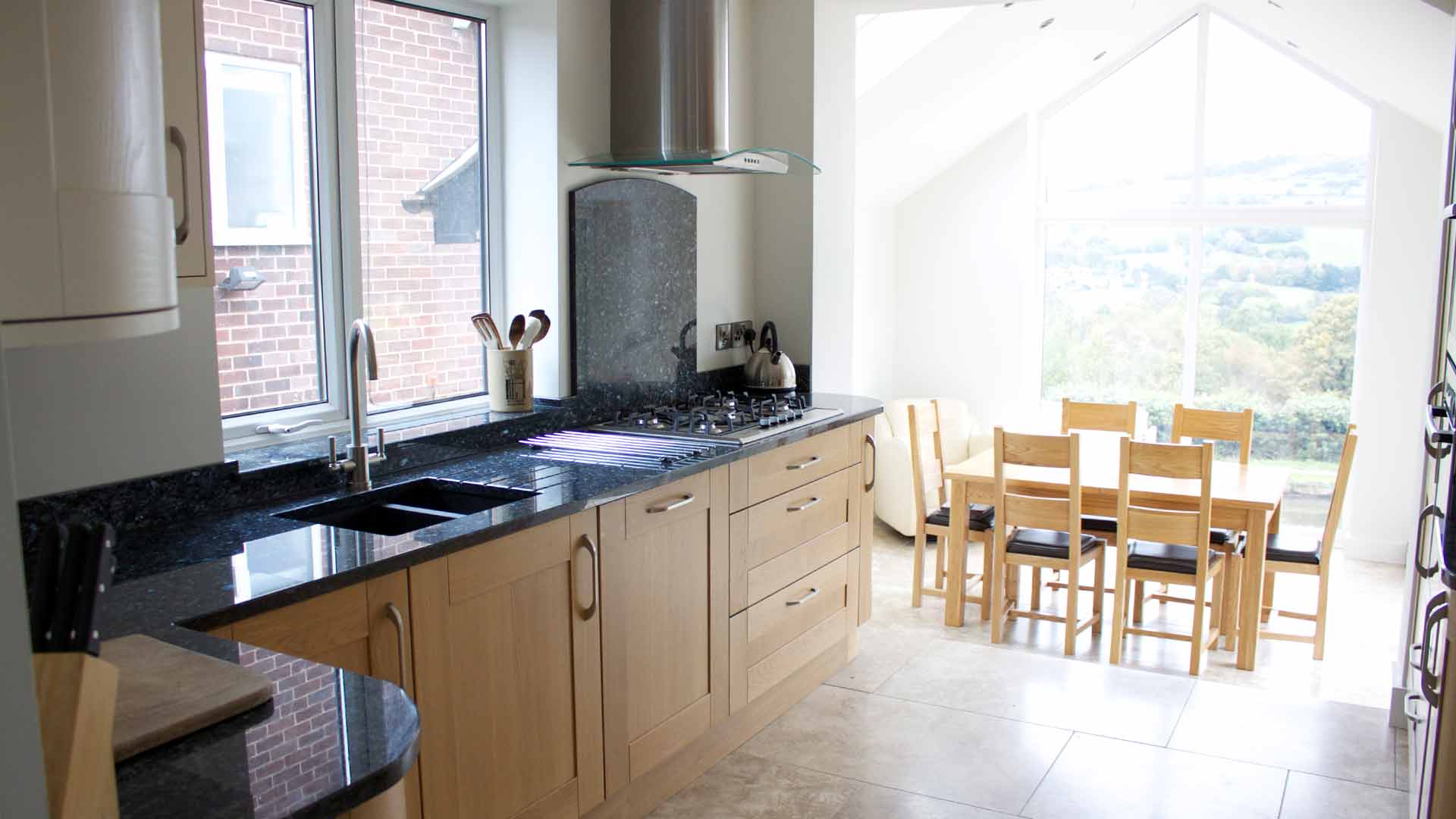 This kitchen is just a few doors up from the other bungalow in Disley in which we fitted a modern Image Gloss kitchen. With this, we knew the layout and style of the property well and so could advise on design and installation logistics accordingly.
The couple wanted a dedicated space for socialising and for the kitchen to support their socialising spaces – namely the dining area and outside patio looking over the canal.
For the design, the couple wanted a modern feel but they tend to lean towards more traditional materials. So with this, we designed a hybrid using traditional materials such as the oak doors and granite worktop, but designing in curved corner units and longer drawers to give a modern feel.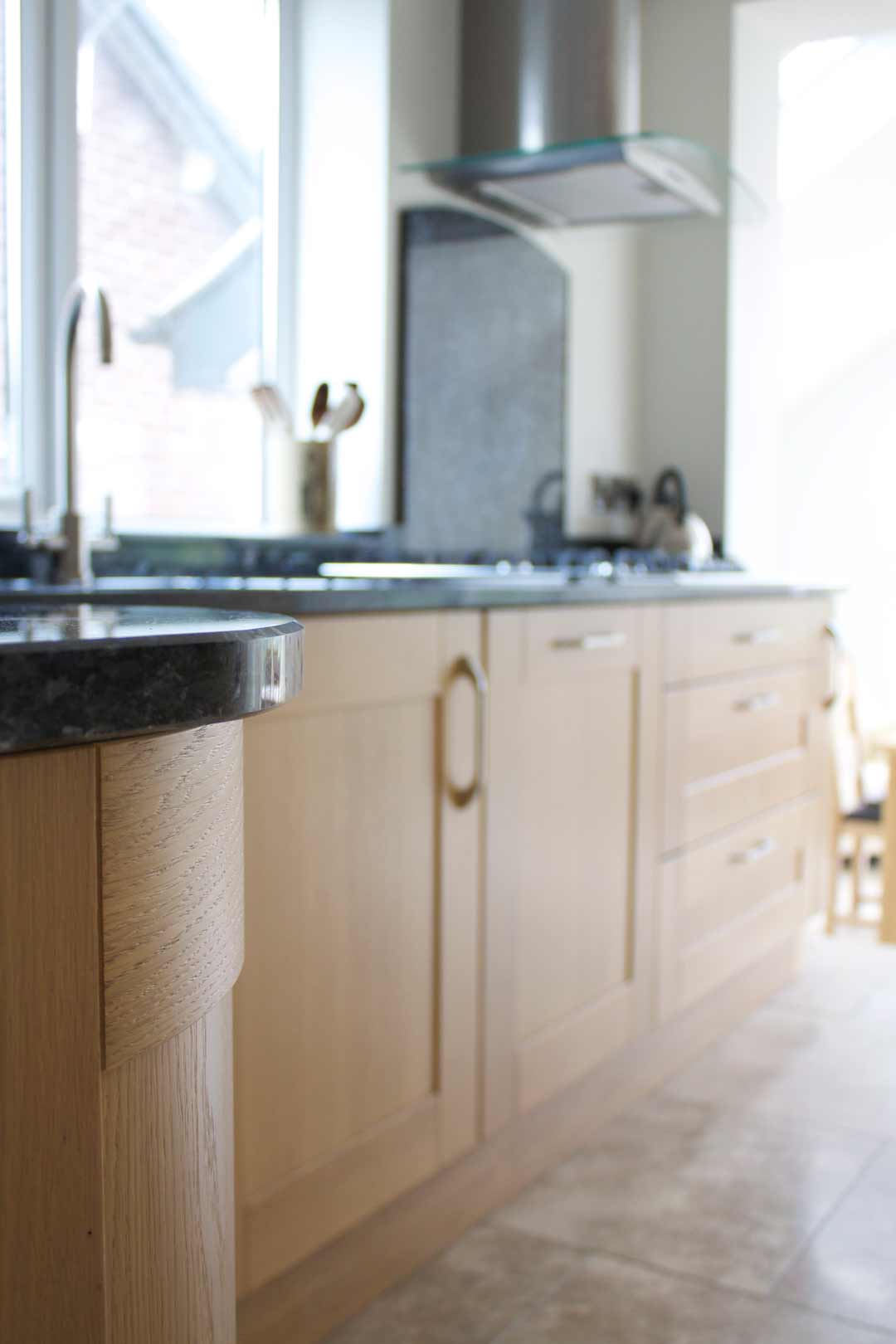 The worktop is a 30mm granite – a traditional, standard depth worktop would be 40mm – so the slightly thinning lines enhance the modern feel of this kitchen.
Generally speaking, thinner lines and wider drawers give a modern feel and look to a kitchen. Whereas deeper worktops, cornice and pelmets, and smaller (but more) drawers are rooted in a traditional, classic kitchen design.
We made customised cornice and pelmets on site as the kitchen range from our suppliers come with a traditional, deeper design. By making 20mm thick cornice and pelmets it again enhanced the modern feel of the room, whilst still utilising the traditional materials.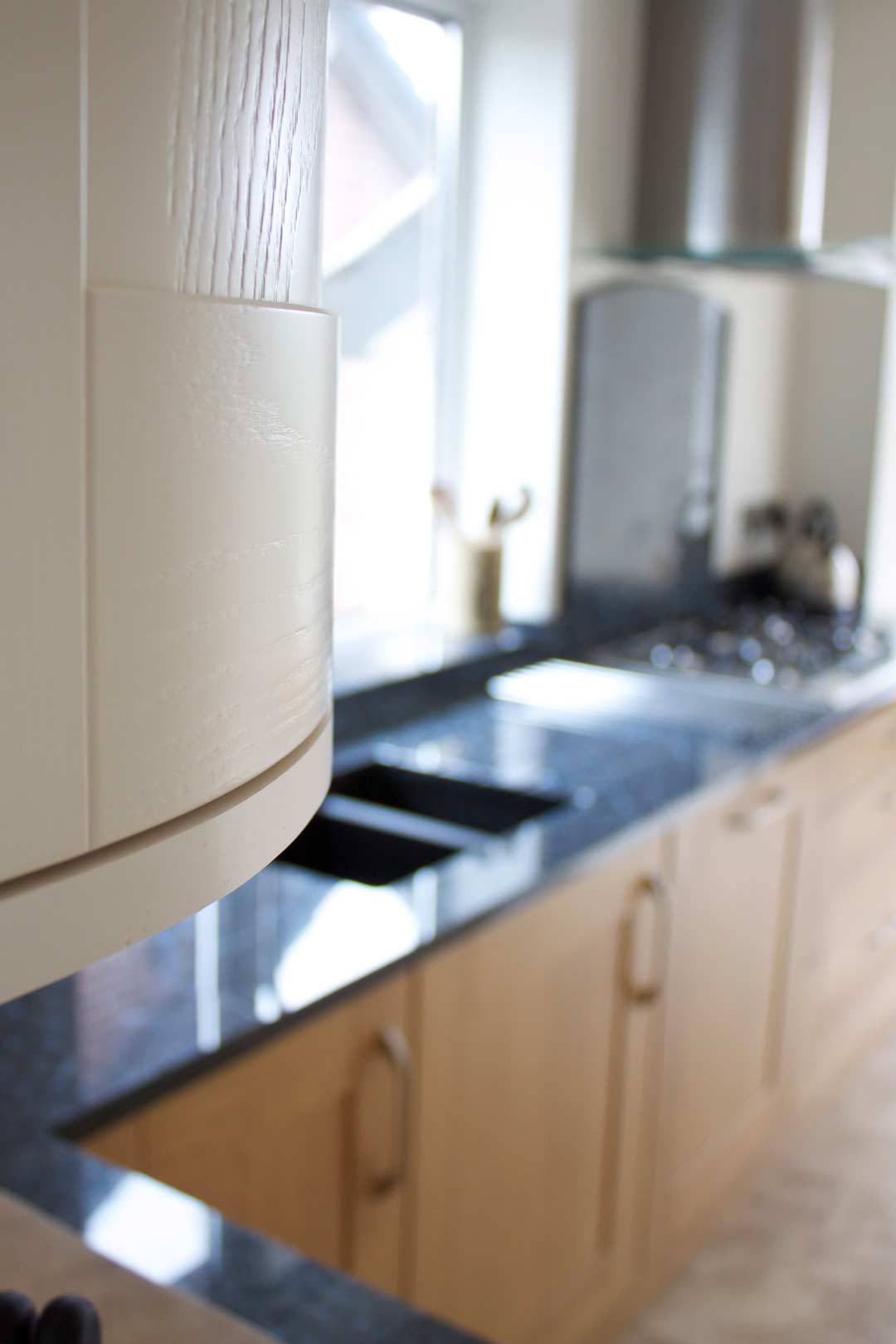 Whether you're looking for a modern or traditional, shaker-style kitchen, we can work with you on the design to create a hybrid as many homeowners want the homely feel of traditional kitchens, whilst also having a modern 21st Century feel to their home.
If you think we can help you with this, feel free to get in touch and we can provide you a free consultation via video call or a home visit.
Join our newsletter for kitchen info and design inspiration
Nice things people are saying
"We have been hugely impressed with Hill Kitchen Company"
"Many of our friends have noticed and commented on the high quality of workmanship"
"Lots of good advice and information. The finished job looks excellent. Very reliable and highly recommended."
"Very professional, friendly and knowledgeable with a really good eye for design"