Get a free design consultation video call.
Granite & Quartz
Granite and Quartz worktops look fantastic in Modern or Classic kitchens. Granite, a natural product is porous and requires sealing every few years. Quartz is a man-made alternative that requires no maintanence and is more consistant for successful colour matching.
Laminate
Laminate worktops are the cheapest option, but they also look great. The range is enormous, they are hard wearing and require no maintanence.
Solid wood
Solid wood worktops look very nice, but they do require regular oiling to keep them looking good and in top condition. If you're choosing a belfast sink, for example, you might be better off choosing Quartz or Granite due to the wear and tear from water damage. 
Choosing the right surface for you.
The worktop is one of the most important choices when designing a kitchen. Which worktop you choose will come down to taste, practicality and budget. When we put together your design, we will walk you through the pros an cons of each type to make the decision easy for you.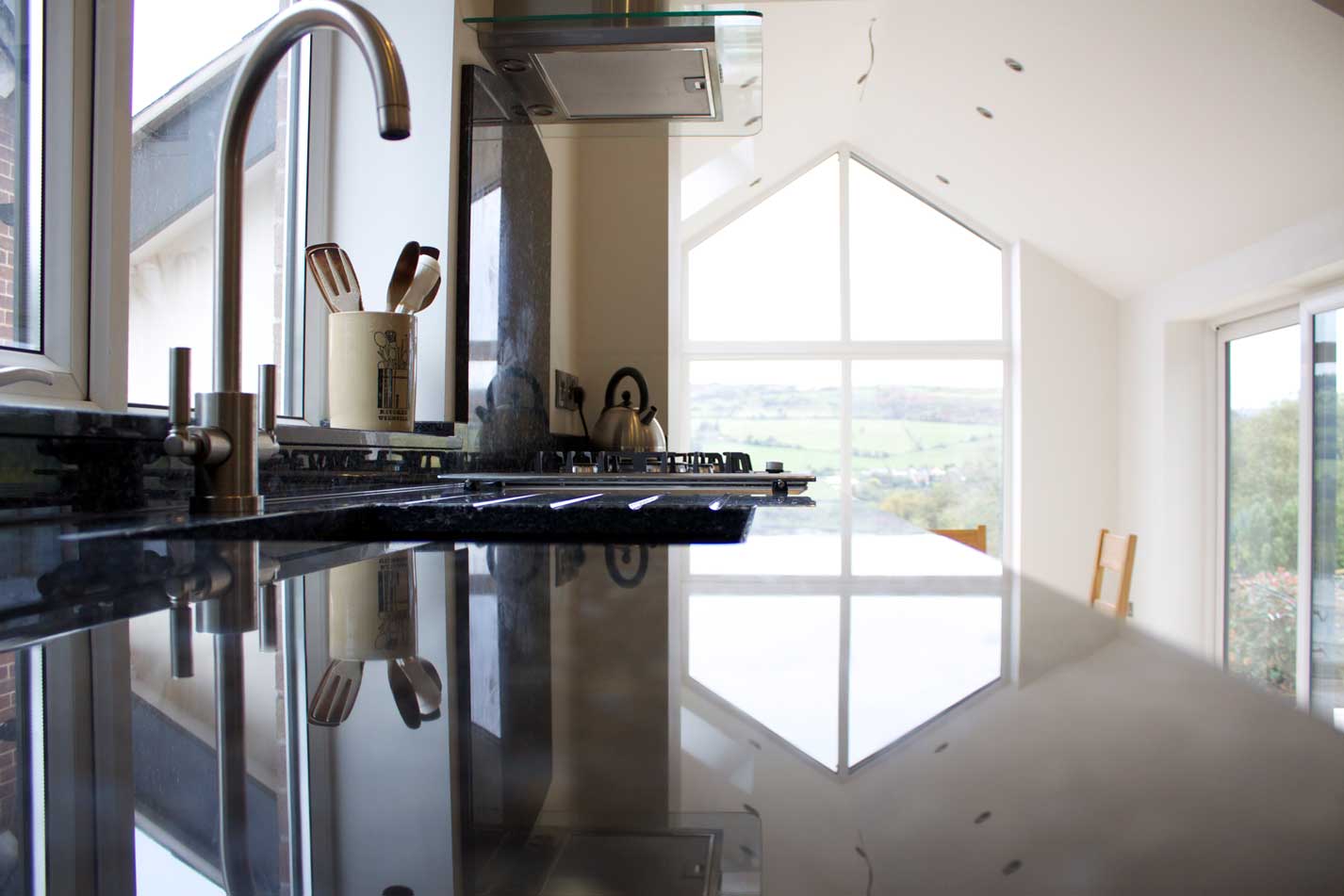 Book a free consultation
We are currently offering online design consultations
Nice things people are saying
"We have been hugely impressed with Hill Kitchens"
"many of our friends have noticed and commented on the high quality of workmanship"
"lots of good advice and information. The finished job looks excellent. Very reliable and highly recommended."
"very professional, friendly and knowledgeable with a really good eye for design"