A luxury kitchen and still affordable
This kitchen extension transforms a 1930s 3-bed house in Hazel Grove into a lush entertaining and family room.
This room is the same size as the traditional haddington kitchen we designed and fitted. Though this time, the kitchen is on the other side of the room. With a large enough space there are many design configurations, which our design software can help you visualise all the possibilities.
The design idea for this kitchen was to keep it plain and simple, using splashes of colour to tie it all together.
We chose a traditional brick style tile with lime green grouting to contrast the classic and modern feel of this kitchen. Continuing this design choice, you can see the lime green accent colour throughout the kitchen.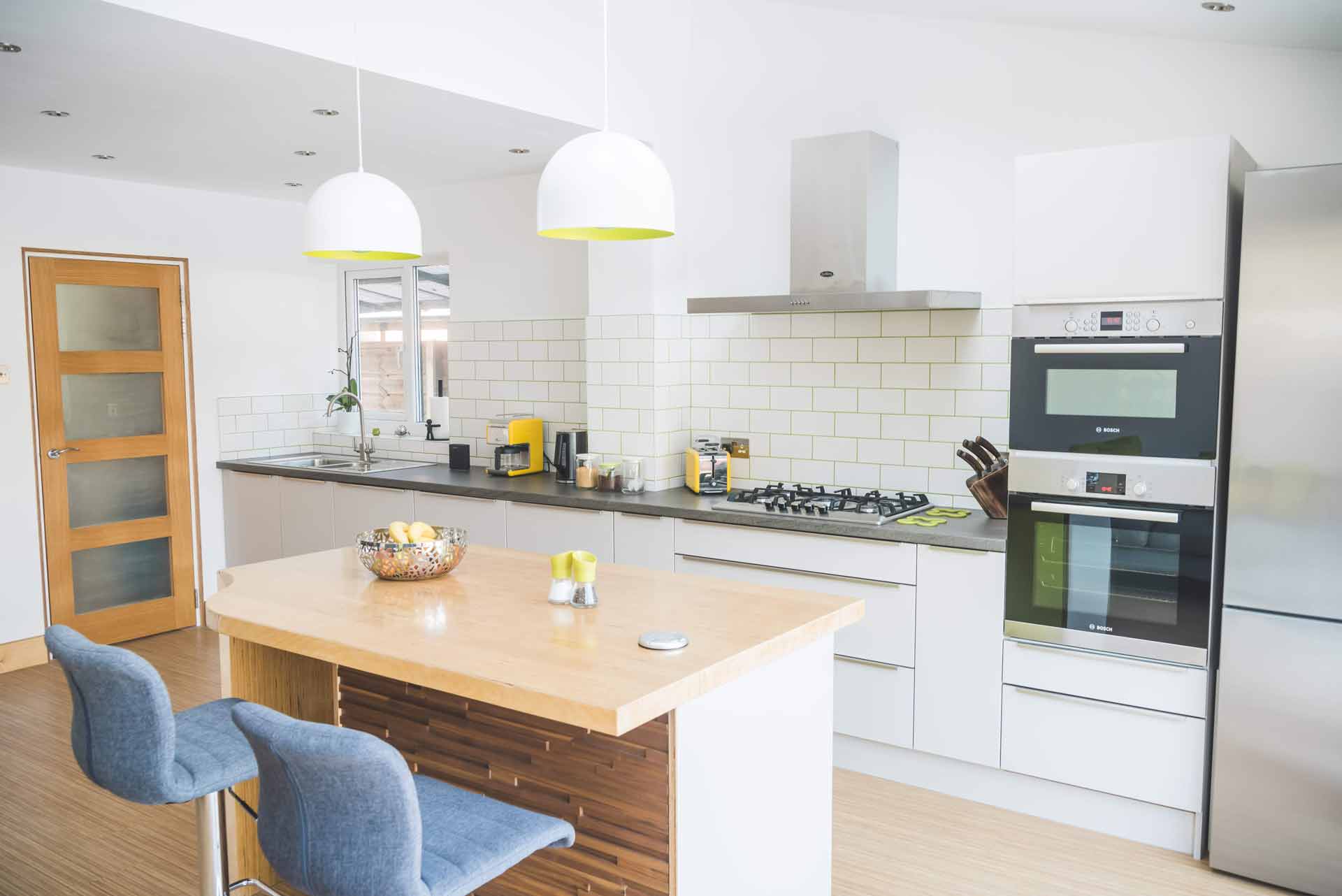 Pendant lights with lime green inside to pick out the lime green grouting.
A great way to maximise the use of an accent colour is to buy kitchen utensils and appliances which match the colour scheme of the kitchen range.
Here you can see the salt and pepper shakers have lime green handles, as well as the heat mats by the stove are also lime green.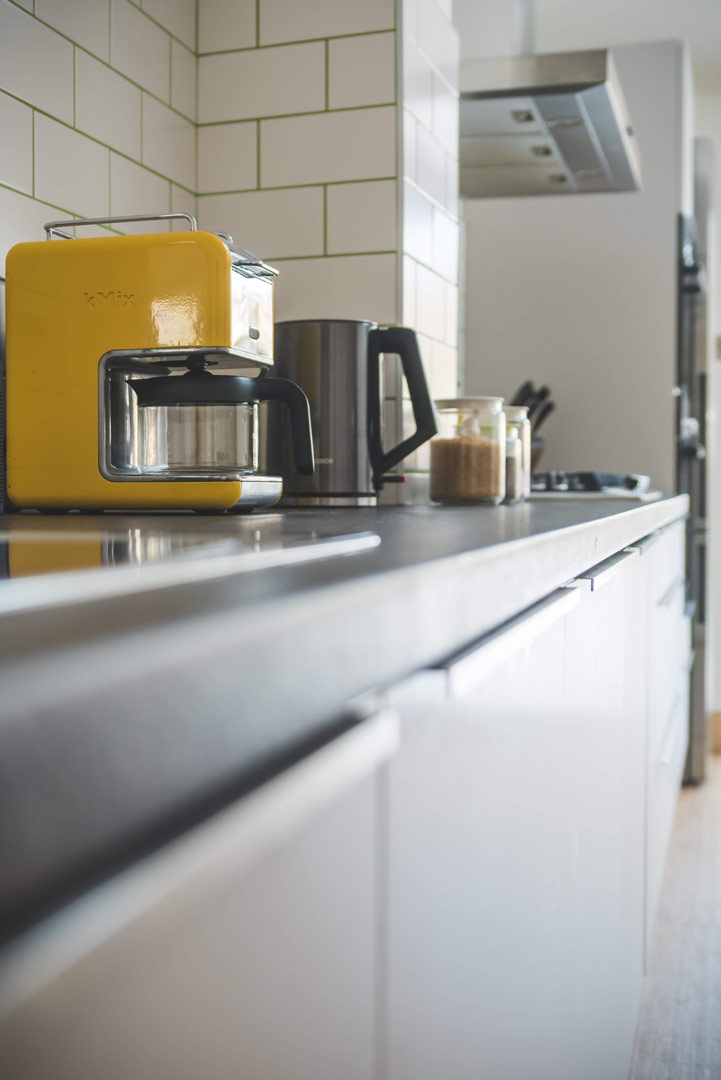 To compliment the lime green, creating a citrus colour scheme, there are bright yellow appliances – toaster and coffee machine.
By tying together all of the elements of a kitchen, from lighting to grouting to heat mats, you can make a basic kitchen range feel high-end and unique.
The kitchen cupboards are standard white (actually one of our cheapest kitchen ranges – Metro) but we upgraded the hinges for soft close and better swing resistance to enhance the high-end feel of using this kitchen.
Project Management
Alongside kitchen design, supply and installation, we offer full project management. For this kitchen, we oversaw (and undertook some of) the building work, insulation, plastering, electrics, moving the boiler and plumbing, as well as installation of the bi-fold windows.
Our team are qualified electricians and we have a roster of highly skilled builders, plasterers and plumbers to bring your entire project to reality.
If you are on a tight budget, but don't want to compromise on the look and feel of your kitchen, then talk to us today. We have solutions to maximise your budget and create your dream kitchen.
Join our newsletter for kitchen info and design inspiration
Nice things people are saying
"Many of our friends have noticed and commented on the high quality of workmanship"
"Lots of good advice and information. The finished job looks excellent. Very reliable and highly recommended."
"Very professional, friendly and knowledgeable with a really good eye for design"
"We have been hugely impressed with Hill Kitchen Company"