Quartz vs Granite – What's the Difference?
Let's look at what the quartz and granite materials are, what's so great about them and how they are different from each other.
What is a quartz worktop?
Quartz is a man made stone worktop. It is made by combining ground-up quartz (a hard mineral that looks like crystal) chips which are combined with synthetic resins. The way the quartz is ground changes the appearance, so it enables a huge choice of looks to be manufactured.
Quartz is one of the most common materials in the earth's crust – so there's plenty to go around.
Why choose a quartz worktop?
Huge choice of colours and styles. It's available in 20mm or 30mm thickness to suit the style of your new kitchen.
Extremely hard and durable – Quartz is scratch-resistant (unless you try and scratch it with diamonds, topaz or saphire).
Stain and crack resistant
Easy to clean
No sealing required
What is a granite worktop?
Granite is a a natural material (as opposed to quartz worktops being man-made). Granite worktops are cut from the igneous rock – the grain and colour is all natural including all the imperfections.
Igneous you say? I had to look it up – it refers to rock solidified from lava or magma. It's like putting a potentially 4 billion year old chunk of history in your kitchen.
Why choose a granite worktop?
Each slab is unique – if you like the natural colours and patterns this could be a good choice for you
Heat resistant
Stain resistant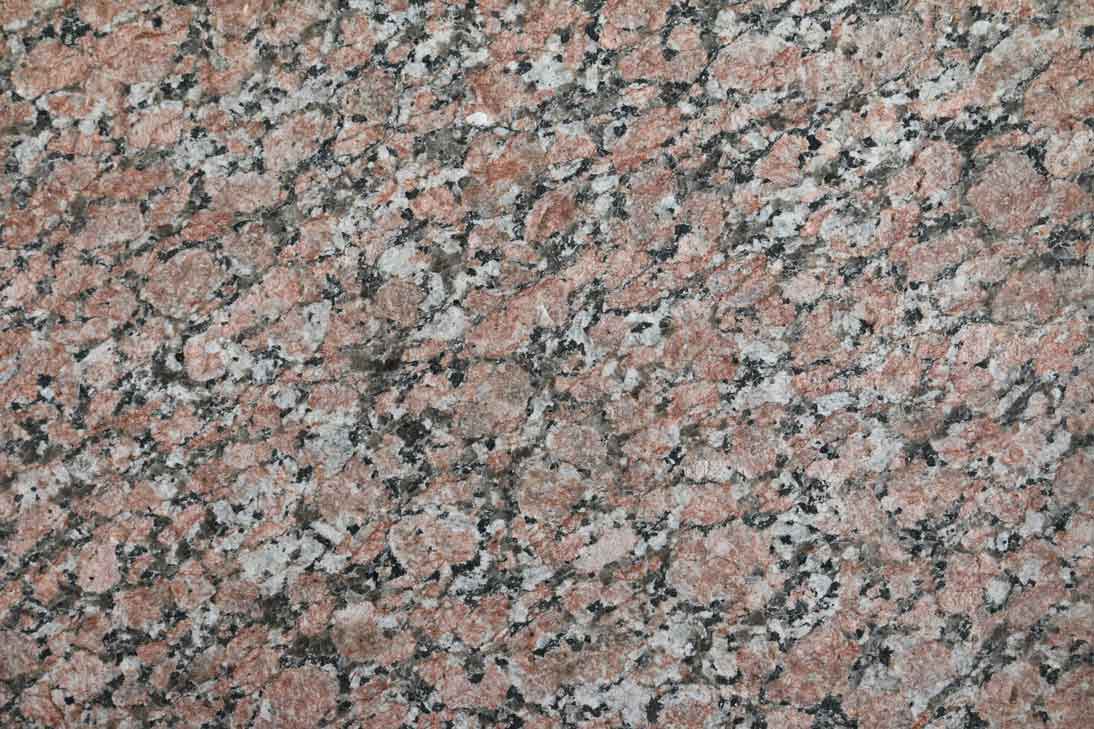 The pattern of granite is unique
Why choose a stone kitchen worktop?
Practically speaking, choosing quartz or granite is a great way to ensure your worktop remains looking good for the lifetime of your kitchen. It'll add value to your home. If you're choosing something like a Belfast sink, it'll be the best choice as hardwood will deteriorate from the water over time.
It's a personal choice, and the cost difference is negligible. We usually recommend quartz worktops because they are consistent in appearance and the choice of colour and detail means you can use it to compliment your design and kitchen colour – granite tends to lend itself to being a main feature rather than a design element.
Join our newsletter for kitchen info and design inspiration
Free design & Quote
We can help you design your perfect kitchen, whatever your budget. Our expert will visit you or talk via video call. We can design your kitchen space to become the room you want it to be – no obligation.
Click below for details and booking.
Nice things people are saying
"Many of our friends have noticed and commented on the high quality of workmanship"
"Lots of good advice and information. The finished job looks excellent. Very reliable and highly recommended."
"Very professional, friendly and knowledgeable with a really good eye for design"
"We have been hugely impressed with Hill Kitchen Company"