We regularly write articles you'll find useful when planning to update your kitchen – you can sign up for our Kitchen Inspiration emails here so you don't miss out.
Open plan kitchens are ultimately desirable for people who want space, the light and the social impact of making the kitchen part of a hub in the home. We're seeing a lot of people adding a 3m open extension with bi-fold doors to the garden and skylights for natural light. This is the ideal opportunity for creating an open plan kitchen living space.
• Suited to a busy modern family who enjoy activities, cooking together and sharing.
• Open plan kitchens are often a part of an extension with skylights or big windows giving the whole space more light.
• Your kitchen is always on show – so you need to make it look great (not a con really)
• An untidy area makes the whole space feel untidy
• No hiding from strong cooking smells or noisy appliances
The Kitchen Area
Most people opt to make the kitchen have a clear area within the open plan layout. If you have space, you could have an island unit as a boundary barrier or you could create a galley style layout to keep the kitchen within its own area, while keeping it as part of the overall space.
Not that many houses actually have the space for a kitchen island (though most of us dream about having one). Using a peninsula or breakfast bar is a great way to extend your worktop area and you can also use it to double up as a seating area.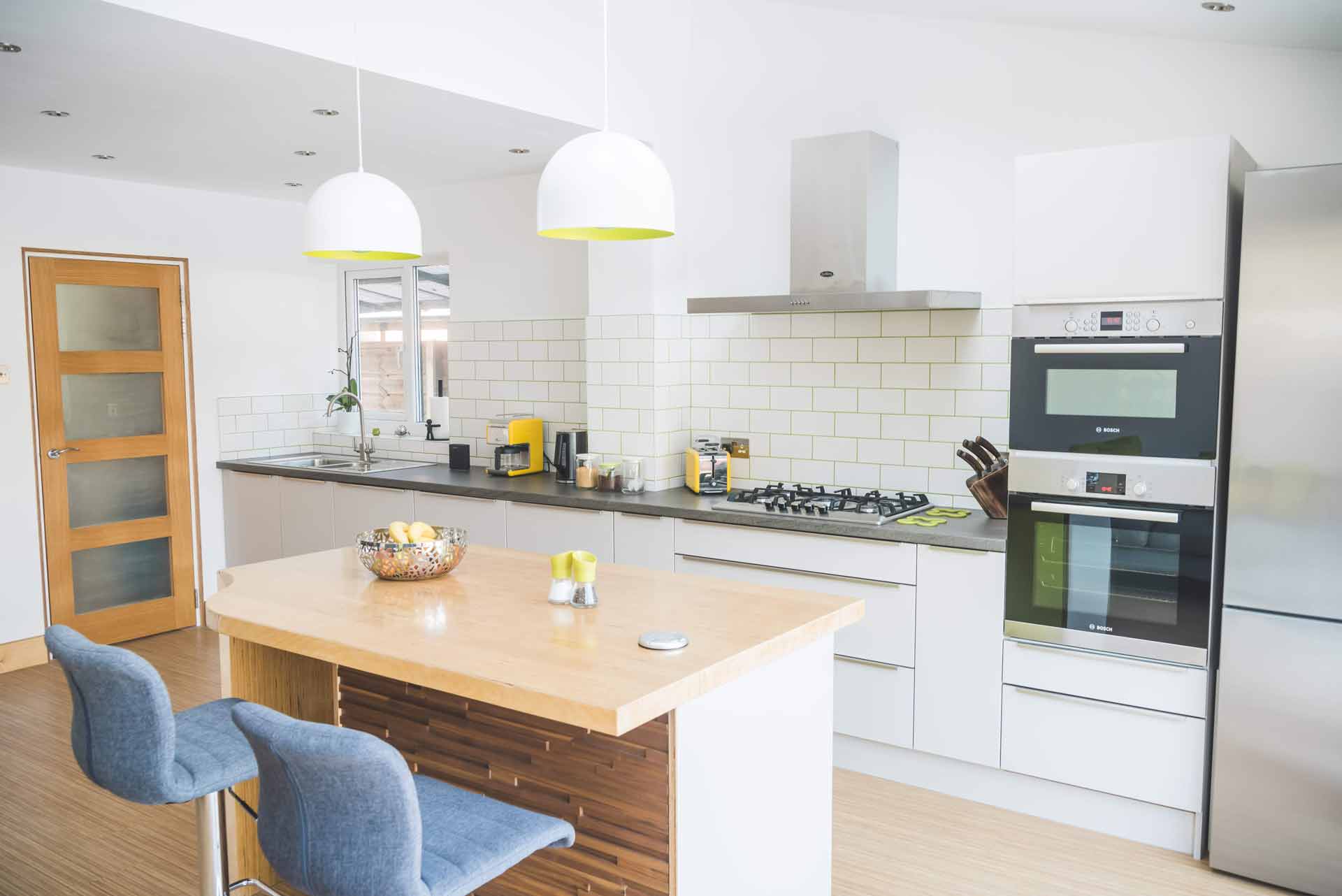 We designed this kitchen with an open run and an island to separate it from the opposing dining and sofa areas.
The Dining & Sitting Area
From the kitchen you might have space for a dining area, a living room area or even both (living the dream). If you need to choose one over the other, consider how your family eat together – could you create a bench nook along one edge of the kitchen peninsula – diner style, allowing more bums on seats compared to individual chairs. This could save space and allow you more space to have a living rooms zone too.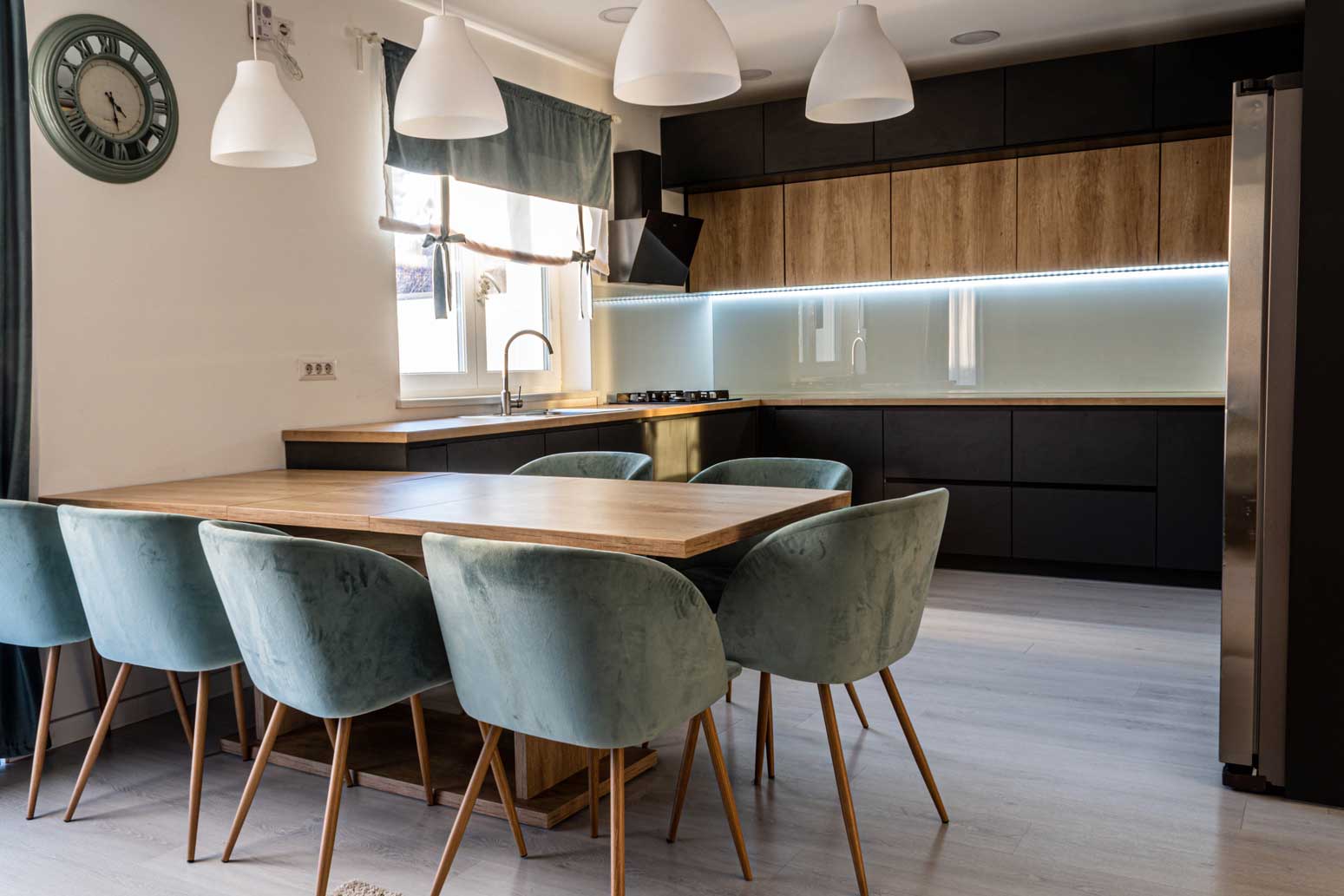 An example of a peninsular suitable for dining and prep.
Noise
Extractor fans and sizzling pans can get quite noisy. If you're looking to create an all-in-one open plan living space with people chatting or watching TV while you're cooking, you might have a problem with noise. Choosing where you place your zones and looking at extractors with a lower noise output will help make the space easier to coexist in.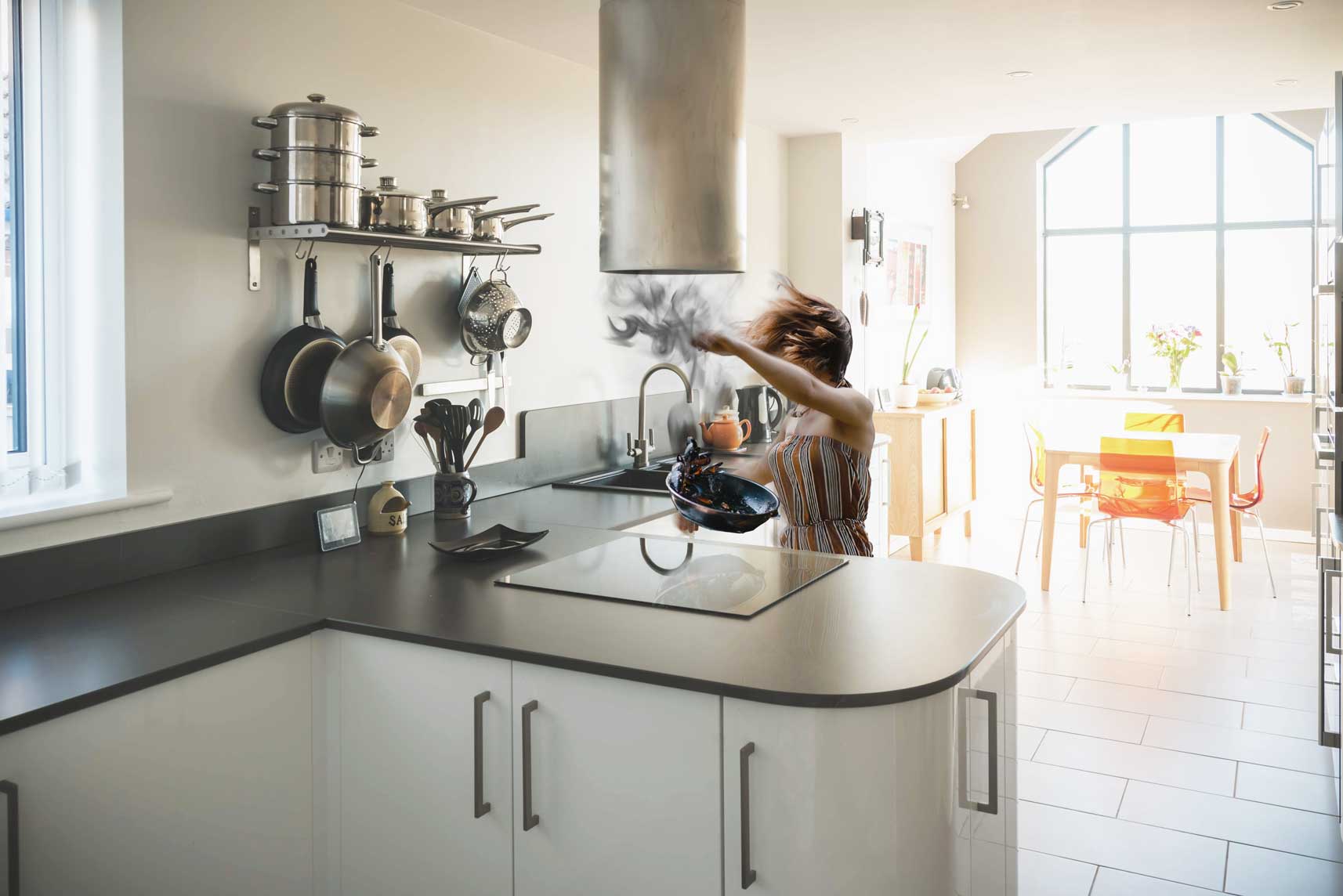 Consider the noise from extractors and appliances when planning your open plan space.
Balancing Design
Find elements and features to create cohesion. For example, if you like the skandi look, choose a worktop that matches your dining table top and maybe the wooden (or laminate or LVT) floor. If rustic is more your bag, choosing cup handles and use open shelves instead of wall cupboards – matched with freestanding furniture, this will give consistency throughout the room.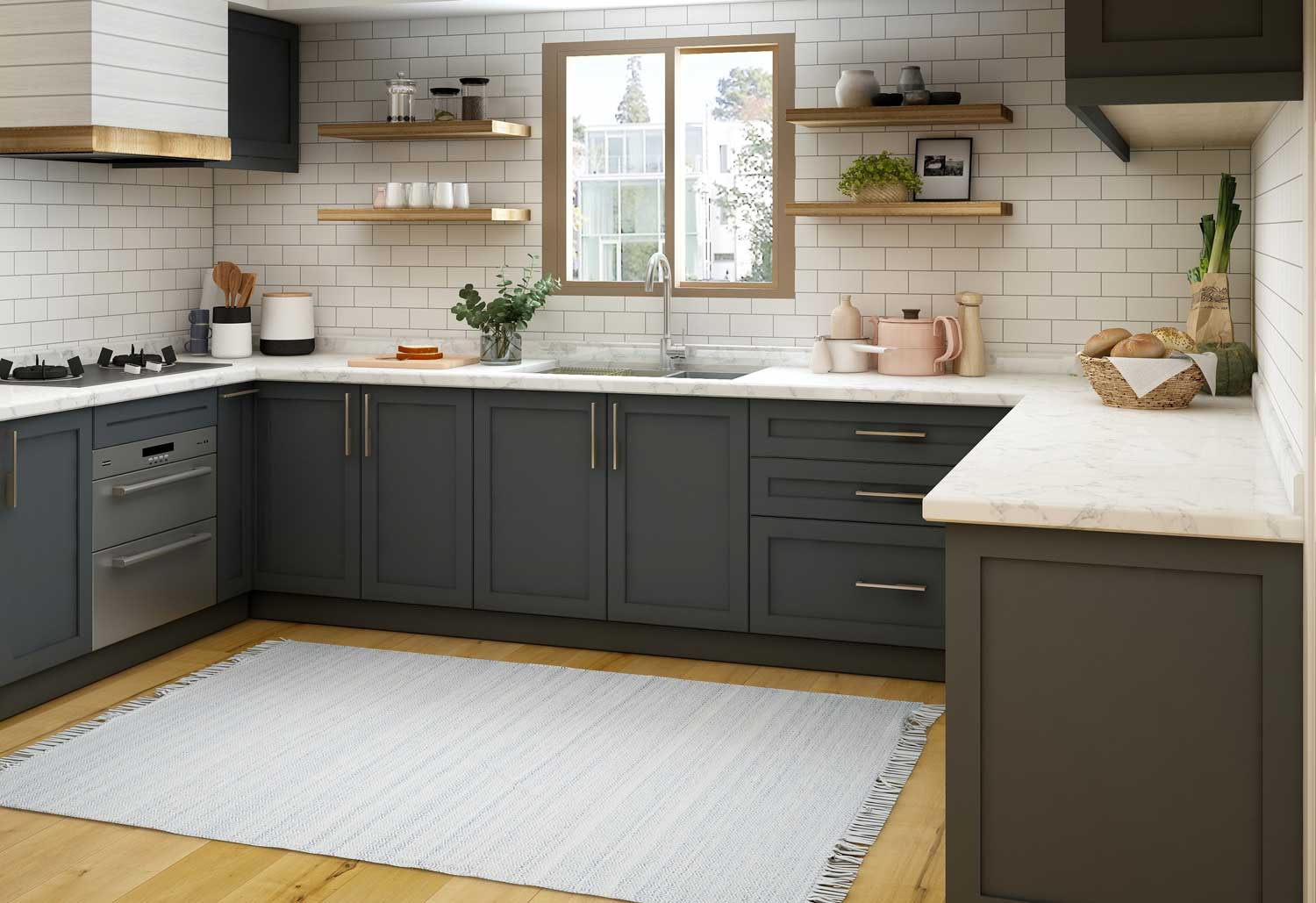 Open shelves can change the style of the kitchen area and help match the design of the entire open plan space.
Join our newsletter for kitchen info and design inspiration
Free design & Quote
We can help you design your perfect kitchen, whatever your budget. Our expert will visit you or talk via video call. We can design your kitchen space to become the room you want it to be – no obligation.
Click below for details and booking.
Nice things people are saying
"Many of our friends have noticed and commented on the high quality of workmanship"
"Lots of good advice and information. The finished job looks excellent. Very reliable and highly recommended."
"Very professional, friendly and knowledgeable with a really good eye for design"
"We have been hugely impressed with Hill Kitchen Company"