Does your extractor suck?
Extractor fans. Not a sexy subject, but their design is important because it'll need to be fit for purpose and it will be a focal point of your kitchen.
Luckily there's a wide choice of types and styles so let's take a look at the aesthetics and the functions to make sure you choose the right one for your new kitchen.
Functions – which extractor works best where.
Ducted
Just about all extractors can be ducted to the outside if positioned suitably in the kitchen design. Of course you can run flexible ducting pipe above your ceiling to take it to an outside vent, but the closer you are to an outer wall, the more effective your extraction.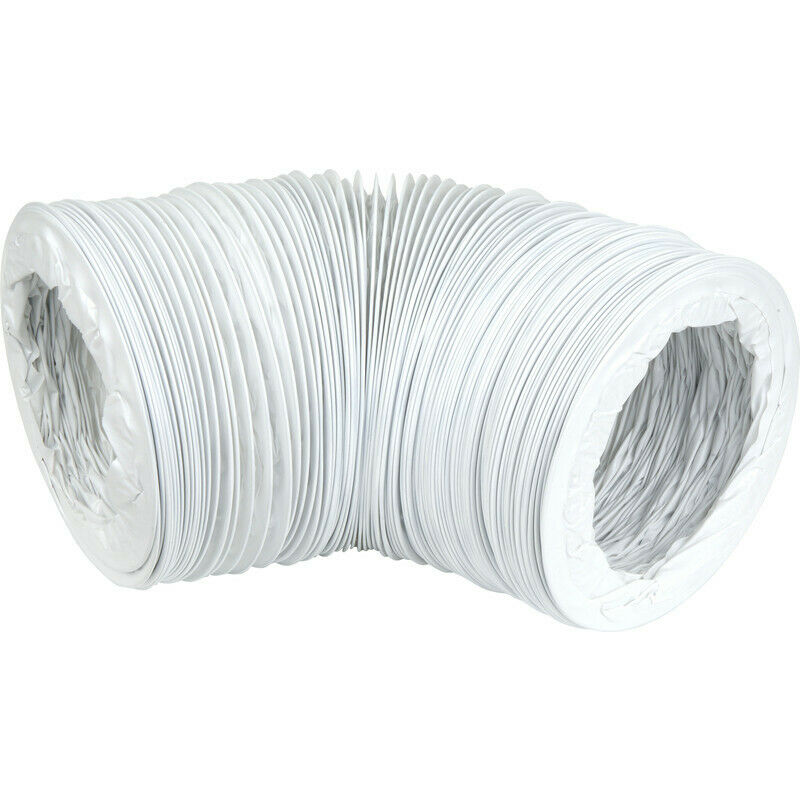 Recycled air – Charcoal Carbon-filtered
It's not always possible to have a kitchen extractor ducted to an outside vent, so in this common scenario just about all extractors can be fitted with a charcoal carbon filter. In this case, the flow is filtered and recycled back into the kitchen, removing much of the cooking odour and grease.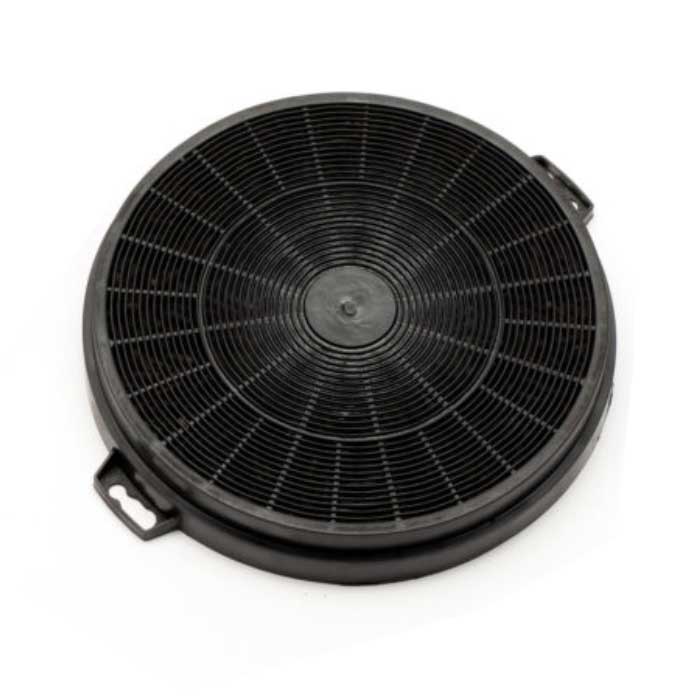 Replacable charcoal carbon filter.
Speed & Noise level
There's no escaping it, an extractor will be noisy and it'll get noisier the higher the fan speed. You can, however, check the decibel rating from the manufacturer. The most common noise level rating is about 56dB. That's not too bad, you might just have to ask people to speak clearly if you've got the fan on the highest level while you seal a steak or fry in a wok! Beware though, some types and models can go up to around 74dB which will exclude you from small talk while you cook (could be a bonus).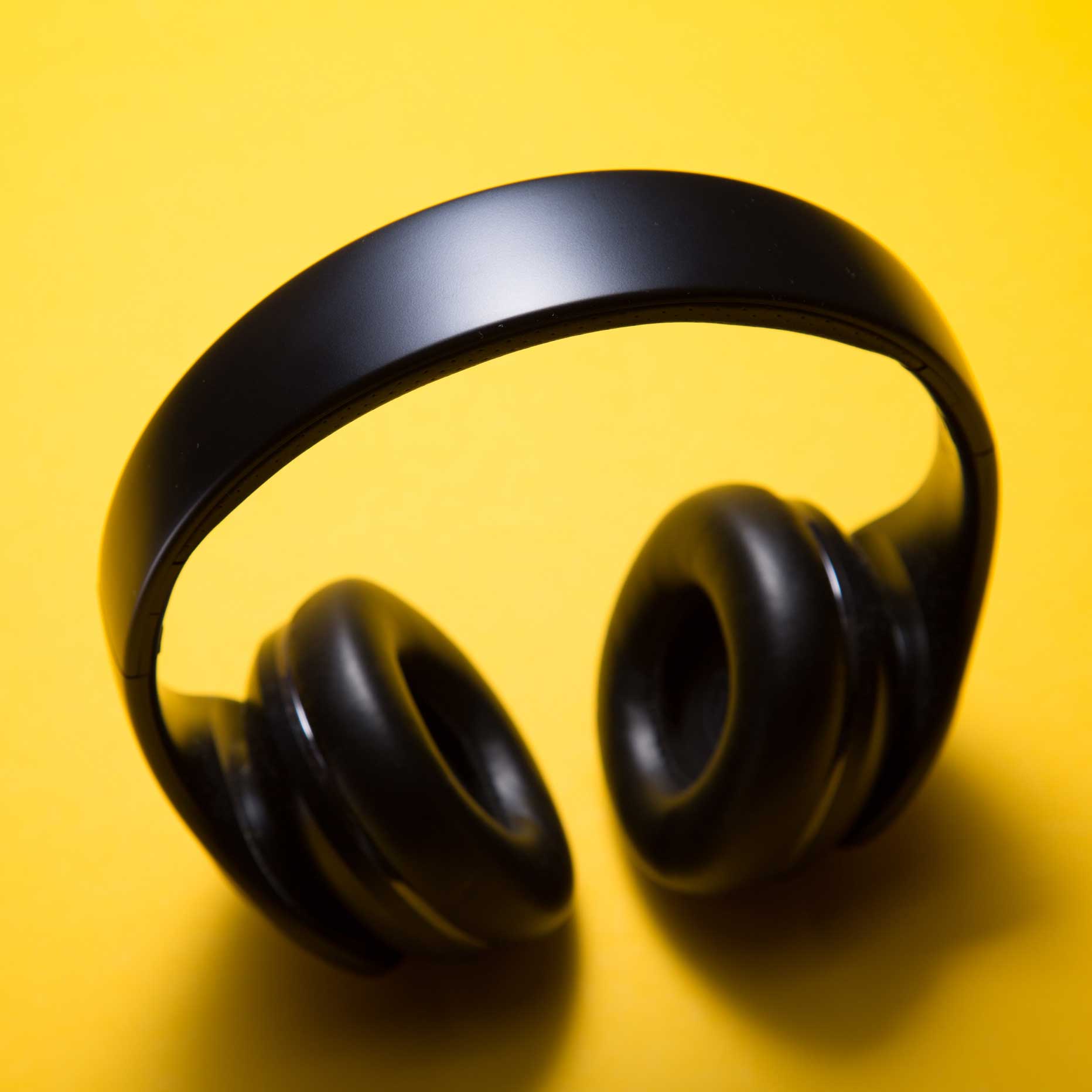 Replacable charcoal carbon filter.
Light & controls
A hood extractor should have a decent light, usually an LED which will greatly improve the light over your hob. For controls you can get models with sliding switches, push buttons, old school turning knobs or now you often find touch slide control.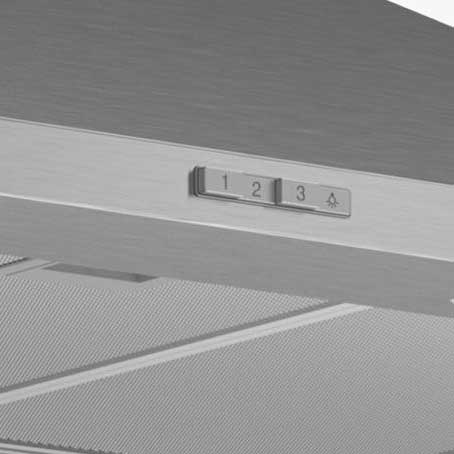 There are various control choices & light options.
Styles – Get the look that completes the kitchen
Traditional Modern Extractor Hoods
Probably the most common examples of extractor hoods that we install are the box hoods, chimney hoods, slim pyramids and hoods with either flat or curved glass. Any of these can be ducted for external extraction or fitted with charcoal carbon filters. All of these provide great downlight for your hob.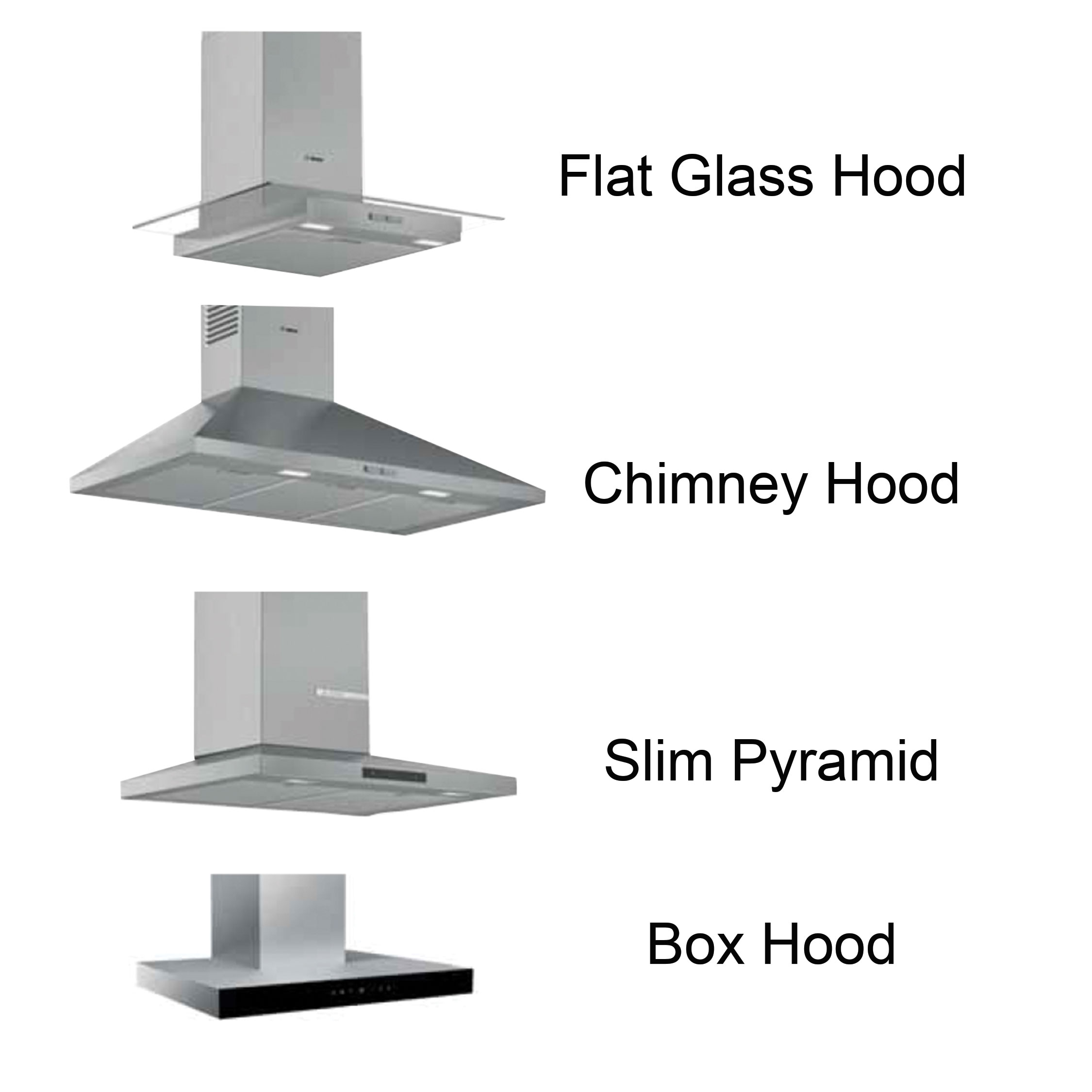 Some typical examples of extractor hoods.
Sleek Contemporary Angled Extractors
The contemporary look of these angled extractor hoods can seem a bit alien and futuristic to some, but they actually look fantastic when installed and are mostly very energy efficient and complete a modern kitchen nicely. You can get some with an LED glow (as pictured) but the big bonus is you're less likey to bump your forehead when you lean in for a cheeky taste of your tasty cooking.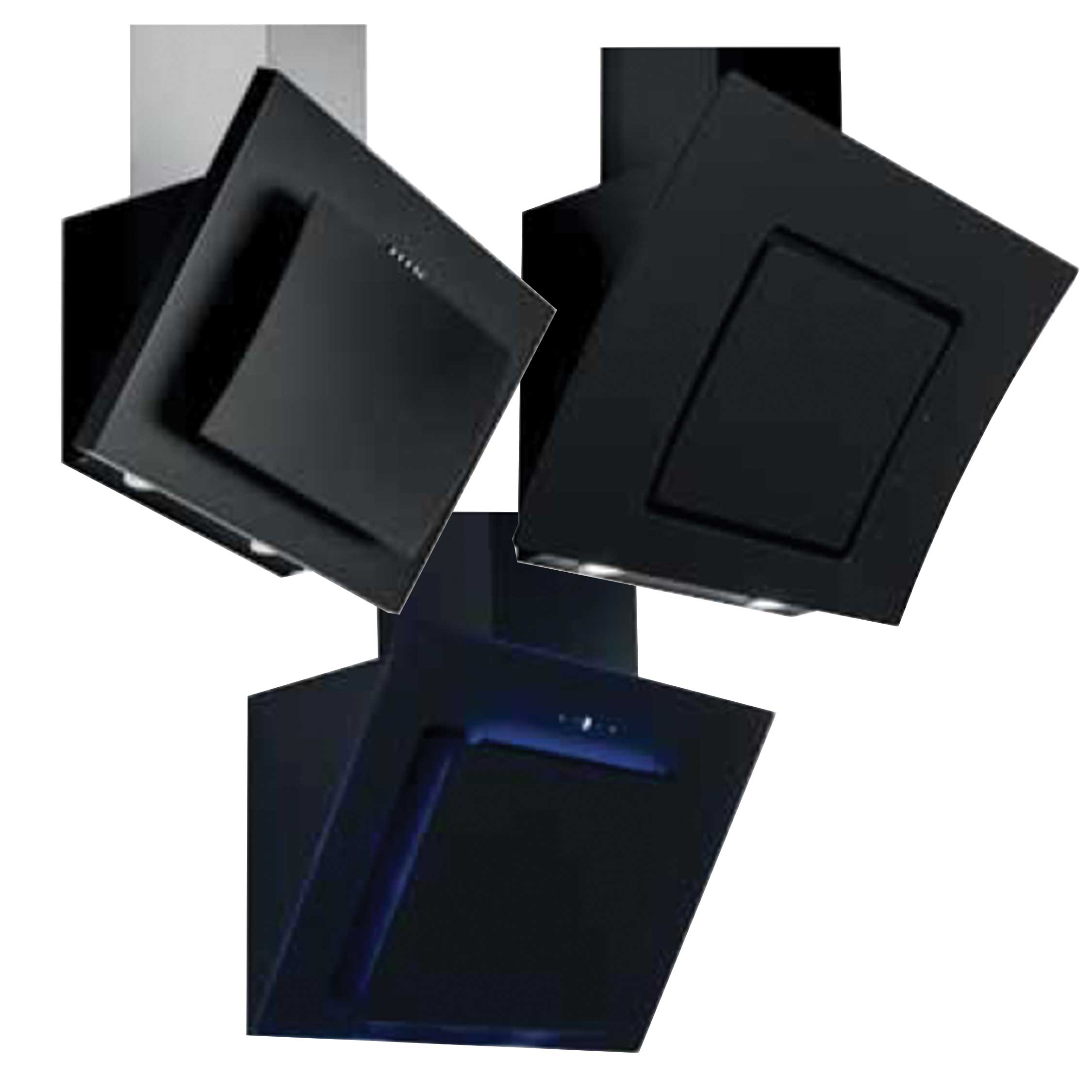 Contemporary angled extractors.
Kitchen Island Extractor Solutions
If you have an island with a hob in your kitchen, there are some solutions available which solve the problem of not being able to have a wall mounted extractor hood. I think the most stylish solution is to have a ceiling mounted tube hood. You can also get pop-up downdraft hoods, which require a motor under the worktop. You can also get hobs with built in downdraft. The downdraft options are great, but they remove all hope of a handy drawer or cupboard under your hob as the space will be taken up by the motor.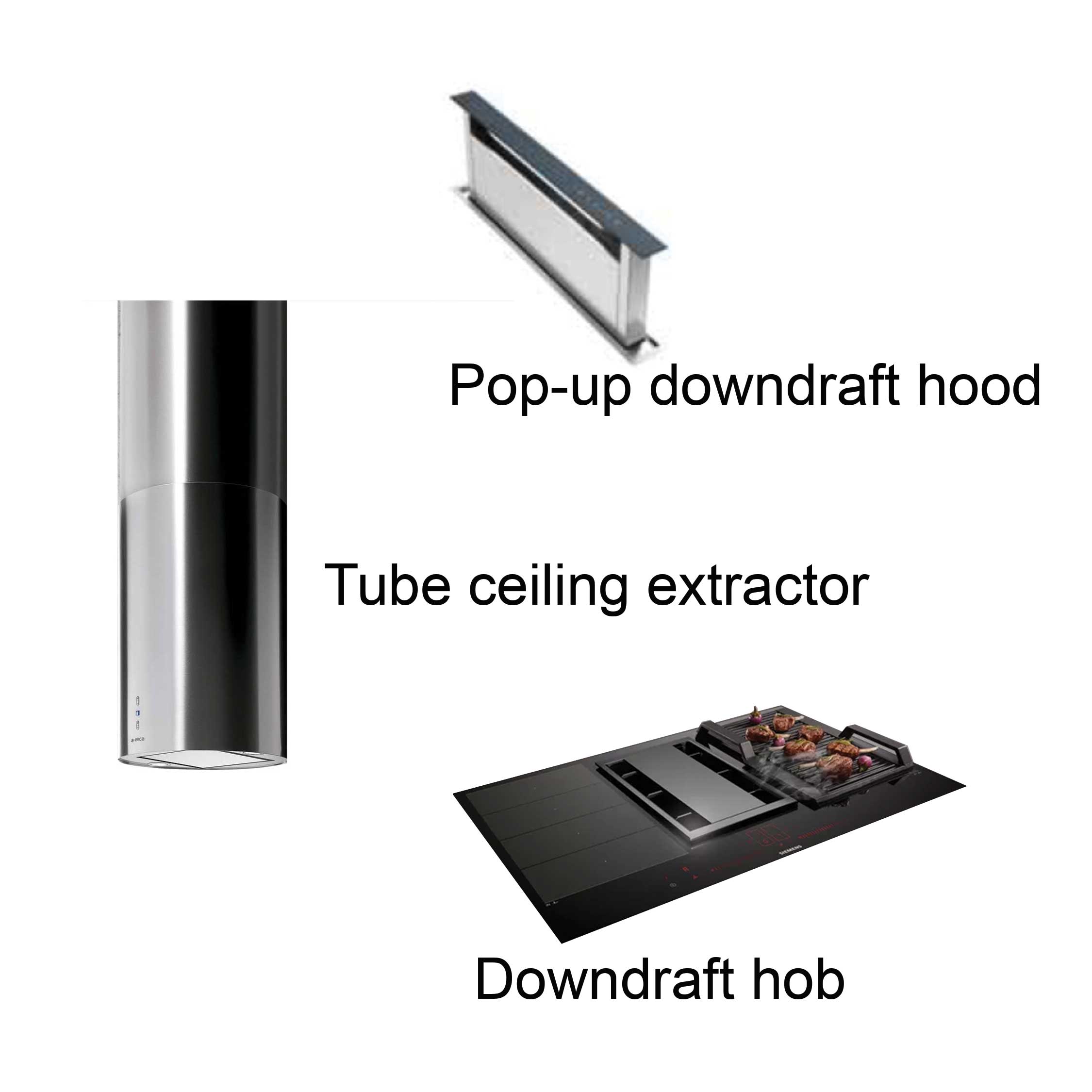 Island extractor solutions.
The choice of kitchen extractor hoods is enormous. We haven't even touched on the choice of colours. You can get black, chrome, cream…
The main thing to consider is whether you need it ducted externally or if you need a filter. All of the considerations aside, you need one for every kitchen or you'll be filling your kitchen with steam, cooking smells and you'll end up with a greasy ceiling. Choose one that suits your style, check the noise and energy rating and make sure it is powerful enough to do the job. Your fitter will know how to fit it correctly, making sure it is the regulation height above your type of hob.
Join our newsletter for kitchen info and design inspiration
Free design & Quote
We can help you design your perfect kitchen, whatever your budget. Our expert will visit you or talk via video call. We can design your kitchen space to become the room you want it to be – no obligation.
Click below for details and booking.
Nice things people are saying
"Many of our friends have noticed and commented on the high quality of workmanship"
"Lots of good advice and information. The finished job looks excellent. Very reliable and highly recommended."
"Very professional, friendly and knowledgeable with a really good eye for design"
"We have been hugely impressed with Hill Kitchen Company"