Cafe Design & Build Projects
From time to time we get to work on something outside of the domestic realms and work on cafe refurbs! Here are a couple of cafe projects we worked on, from design to installation.
Mana Cafe
The brief from the Hockley Centre (also part of Poynton Christian Fellowship Church) was to create a vibrant space for people to hang out after services and during the week.
An important part of the design was traffic control – there is usually a flow of 120-150 people after a service all wanting tea & coffee immediately! So a longer bar area was put in to manage the flow of people.
This space was designed by a team of people from the church, guided by us at Hill Kitchen to help give advice on what's possible with various materials and the budget we had.
For the installation, we carried out plumbing work, electrical work, tiling, light fixtures, fitting the scaffolding poles, as well as fitting the kitchen itself. There was also a new floor and painting work done which we oversaw the implementation of.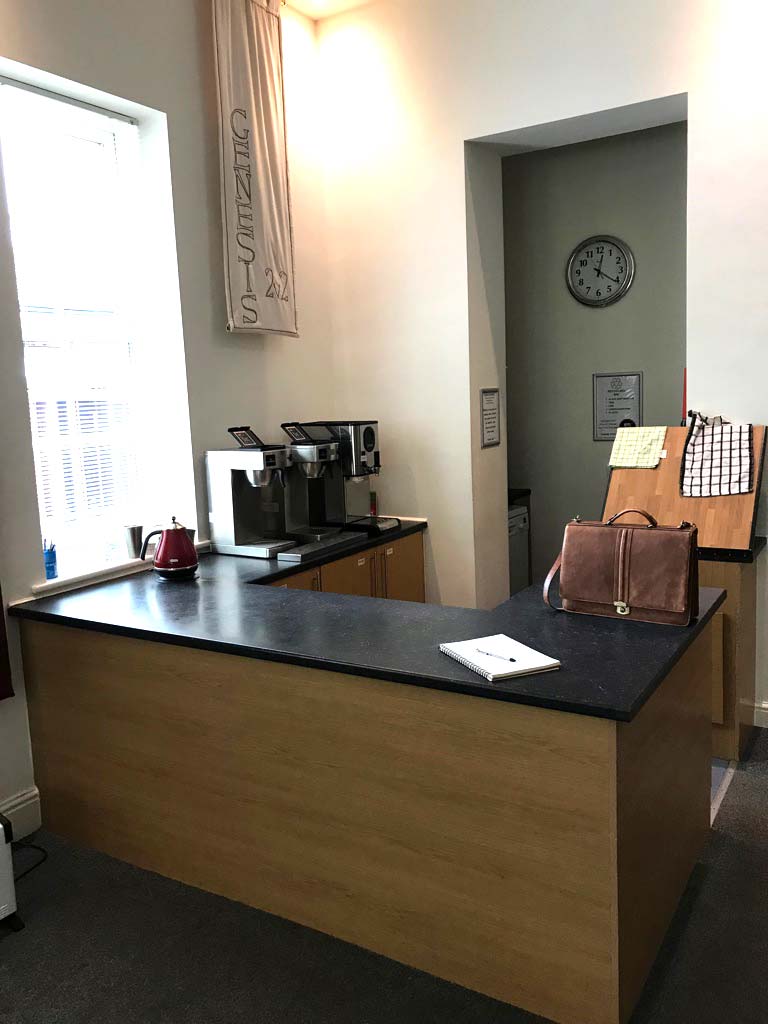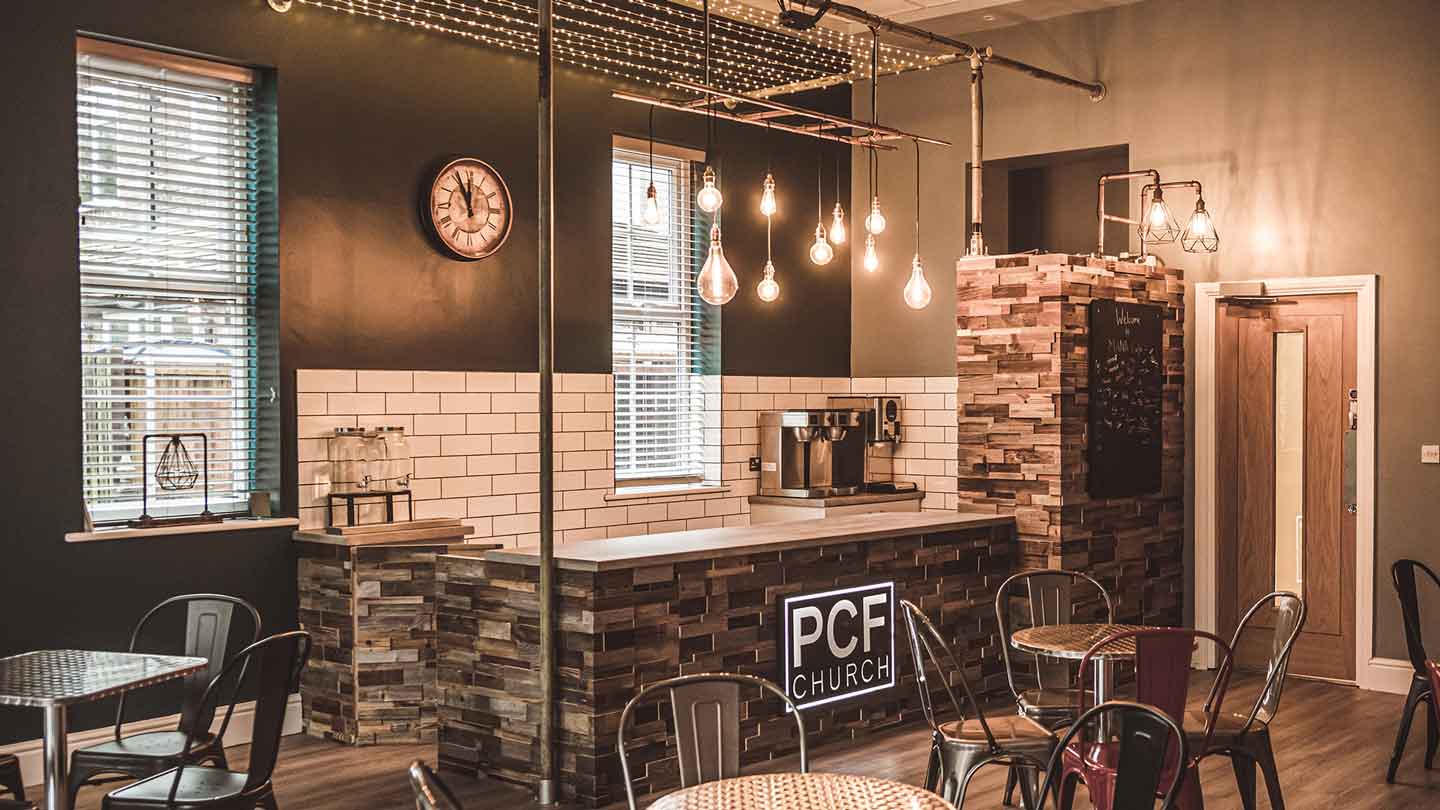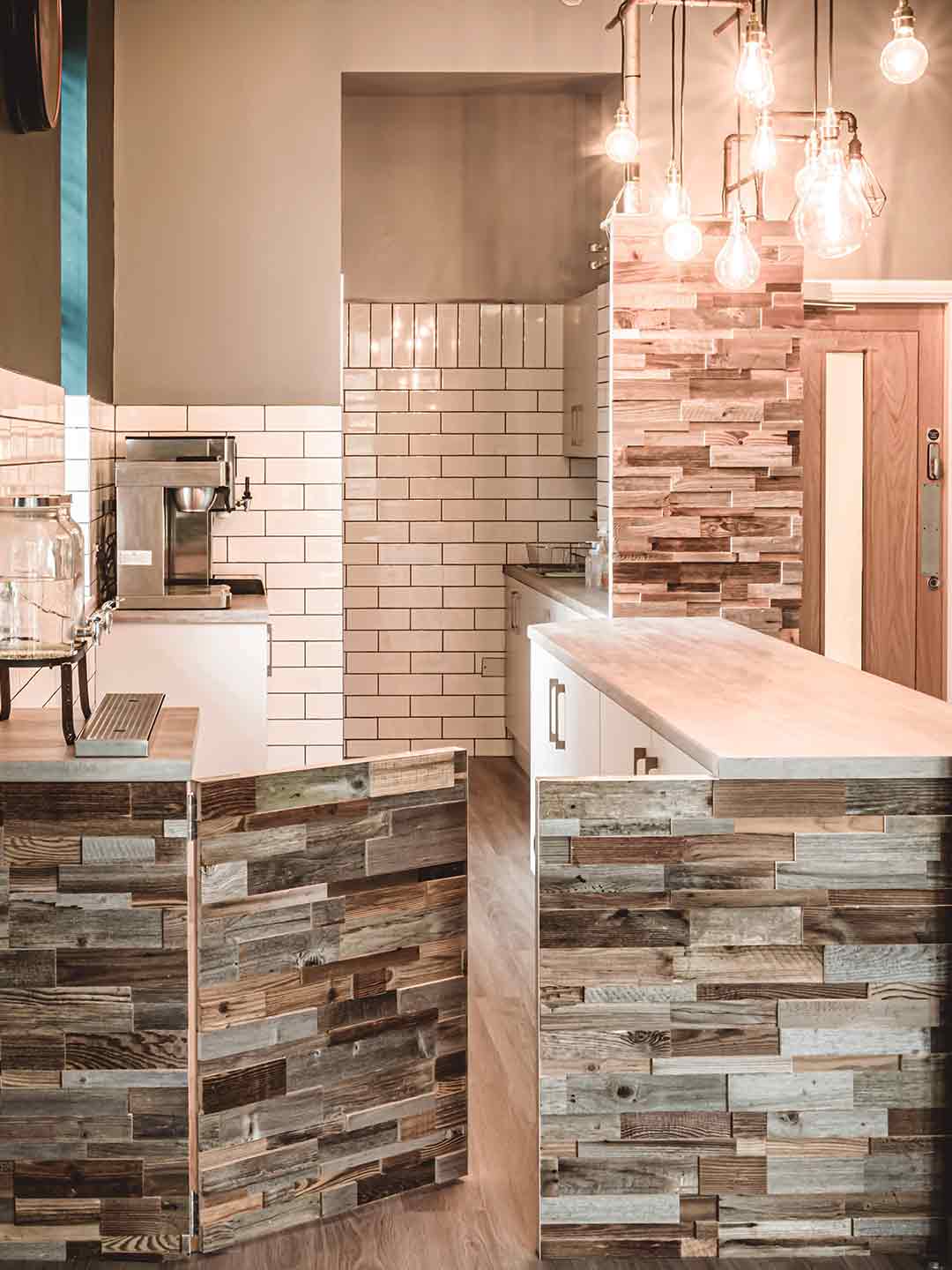 The Cakery
This was a big job, but very rewarding! It took us about 2 months to complete running up to Christmas 2014 opening.
We did a complete refurbishment starting with ripping everything out, knocking off plaster to expose the bricks, laying new flooring, building a new ceiling, replasting, installing new radiators and finally installing electrics for the various needs of the cafe and kitchen area.
There were a few custom made items in this cafe; we made table tops and the counter to match with the curvy corners as well as the signage outside. We also made the feature wall from cedar wood.
Additionally, all of the cabinets behind the counter are custom made to meet the specific needs of the cafe.
From rubble to completed – we do jobs starting from nothing. It was super fun to see this cafe come together in time for Christmas.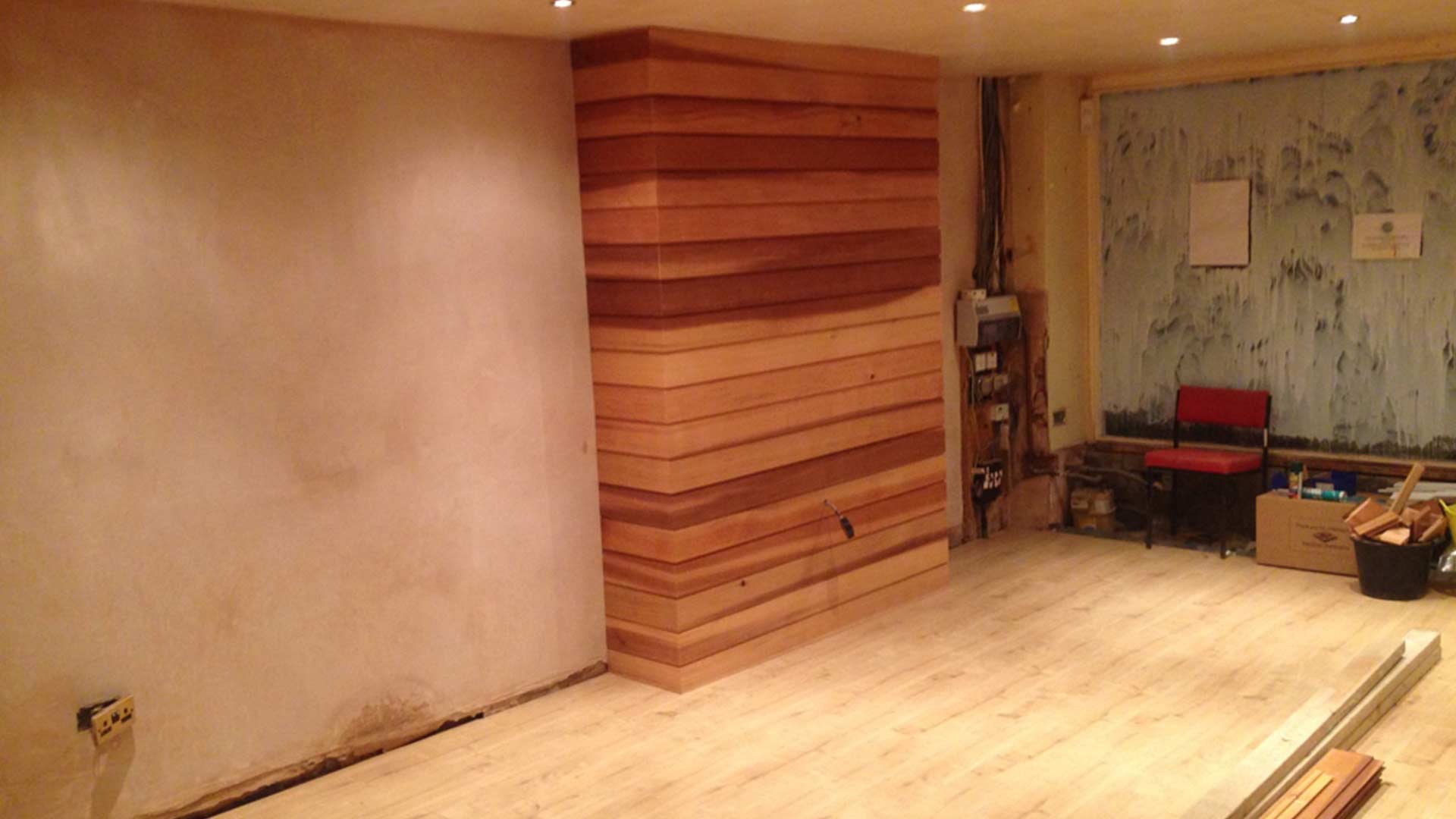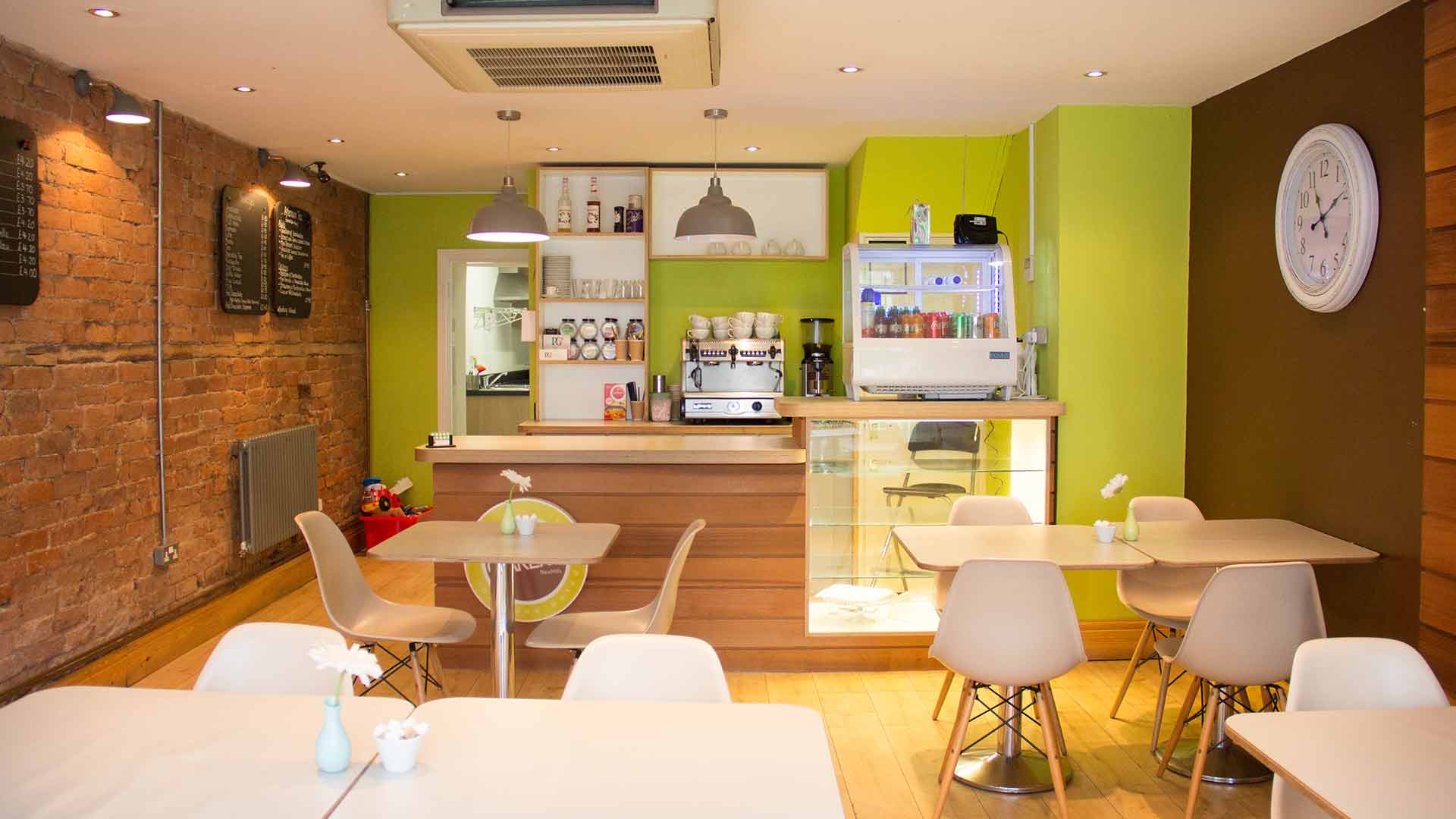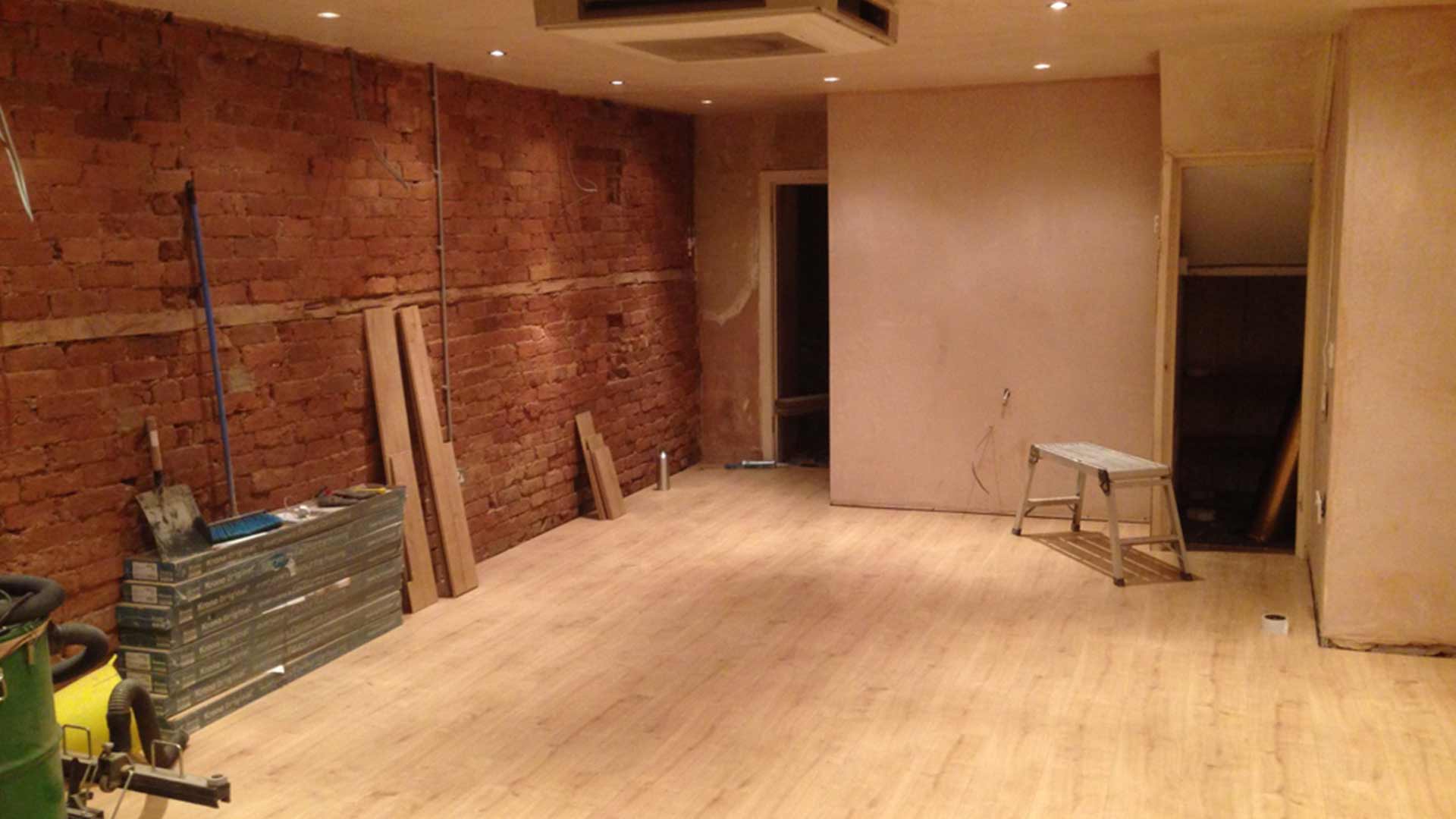 Join our newsletter for kitchen info and design inspiration
Nice things people are saying
"Many of our friends have noticed and commented on the high quality of workmanship"
"Lots of good advice and information. The finished job looks excellent. Very reliable and highly recommended."
"Very professional, friendly and knowledgeable with a really good eye for design"
"We have been hugely impressed with Hill Kitchen Company"