Beautiful Kitchen Design Touches
We love it when our design and our customer's taste combine to make magic.
This recently completed kitchen is one of our favourites. The combination of White with Indigo Blue, combined with copper handles works extremely well for this open plan kitchen.
The kitchen sits at one end of a wide room opening to decking and the design includes a sideboard cupboard area opposite the main kitchen for extra storage.
The finishing touch was the customers excellent choice of tiles for the back wall, bringing real interest and personality to the kitchen.
Let's take a look at the pictures of this island kitchen.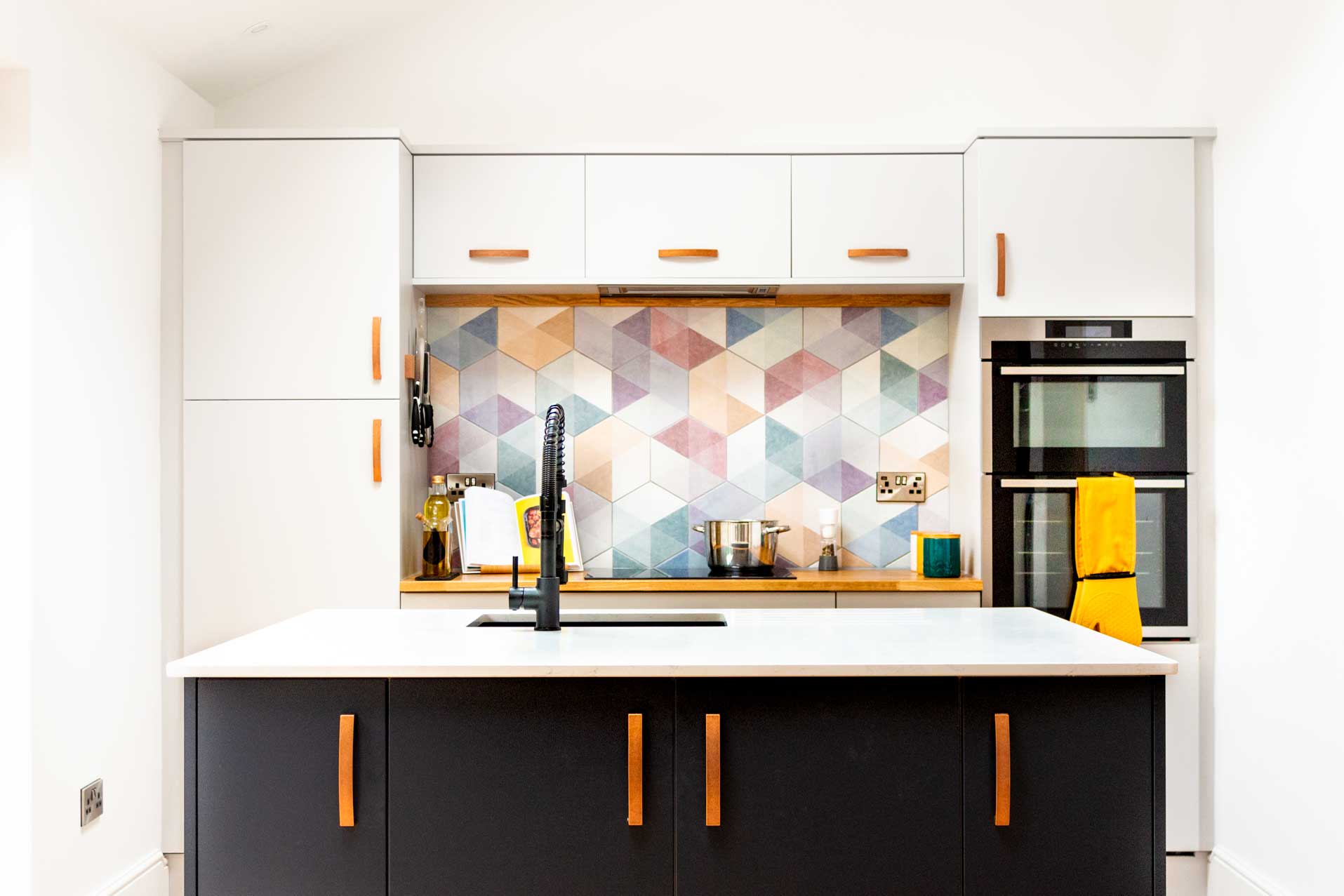 The combination of colours, tiles and handle choice give this kitchen a tasteful modern twist. *Note the use of quartz for the island and solid wood for the back worktop.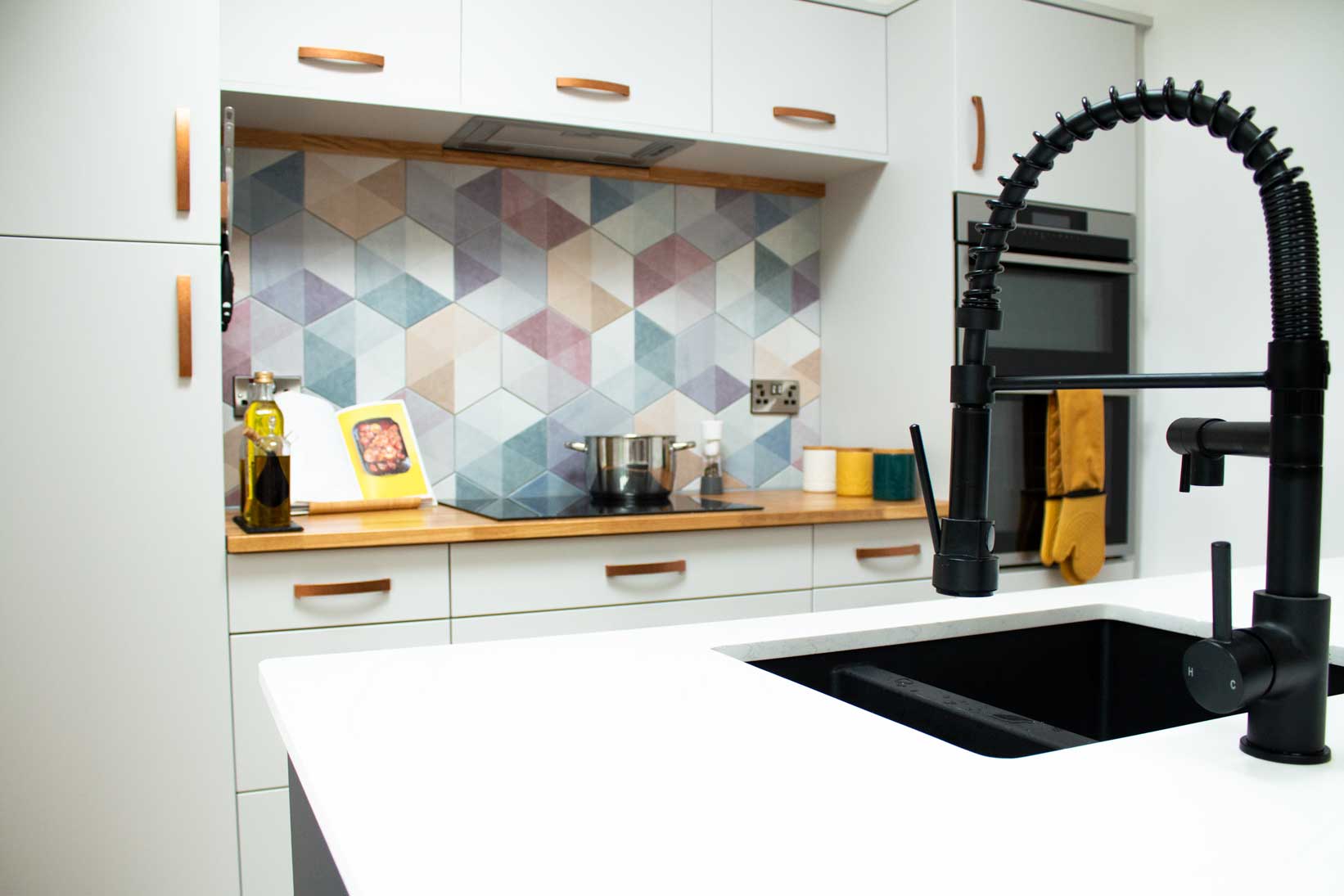 The dark tap and undermounted composite sink provide visual contrast against the white quartz worktop.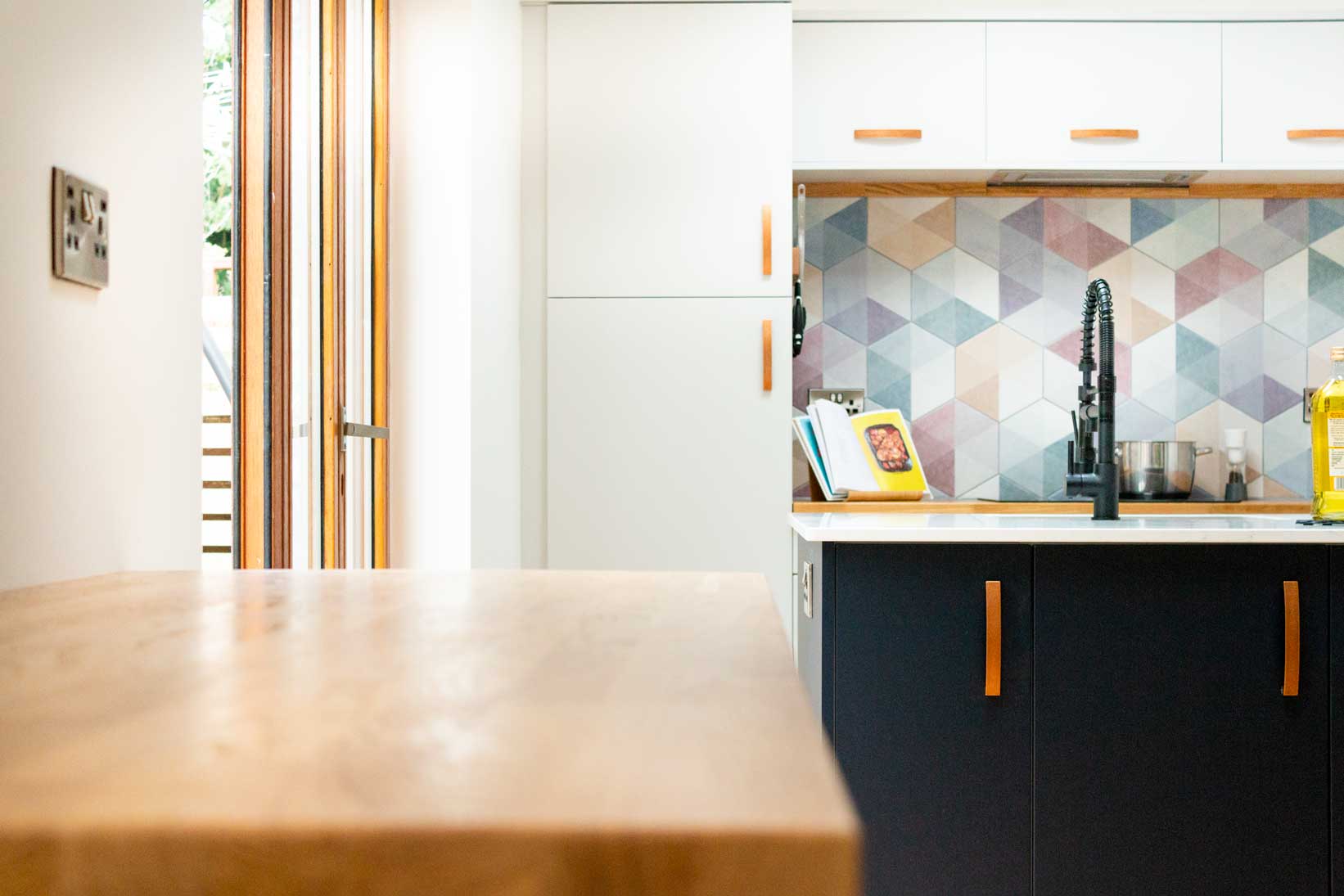 This view shows the continuation of the solid wood worktop in the sideboard storage area, looking back at the main kitchen.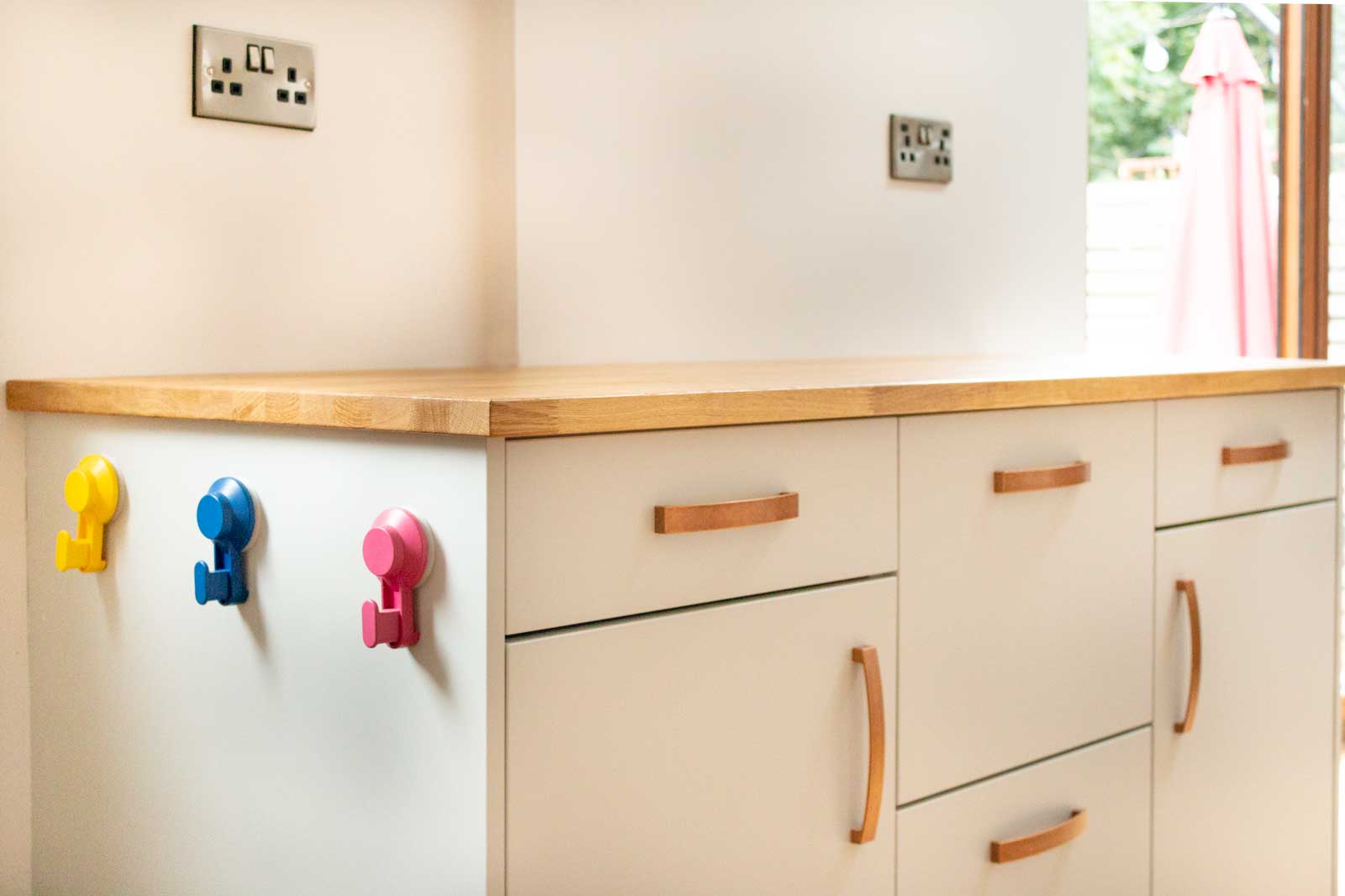 The sideboard area provides storage and visually seperates the kitchen area from the dining area in this open plan layout.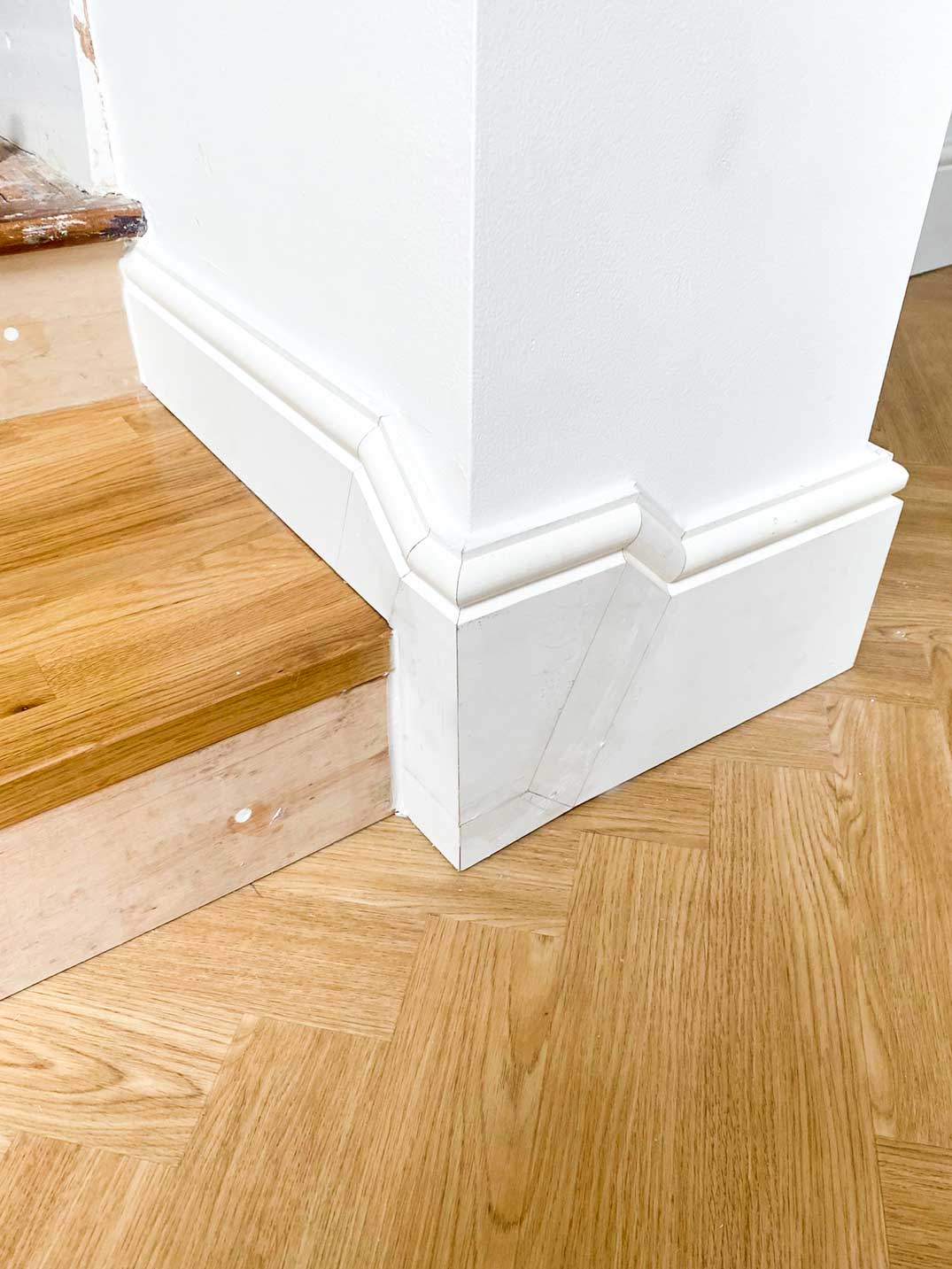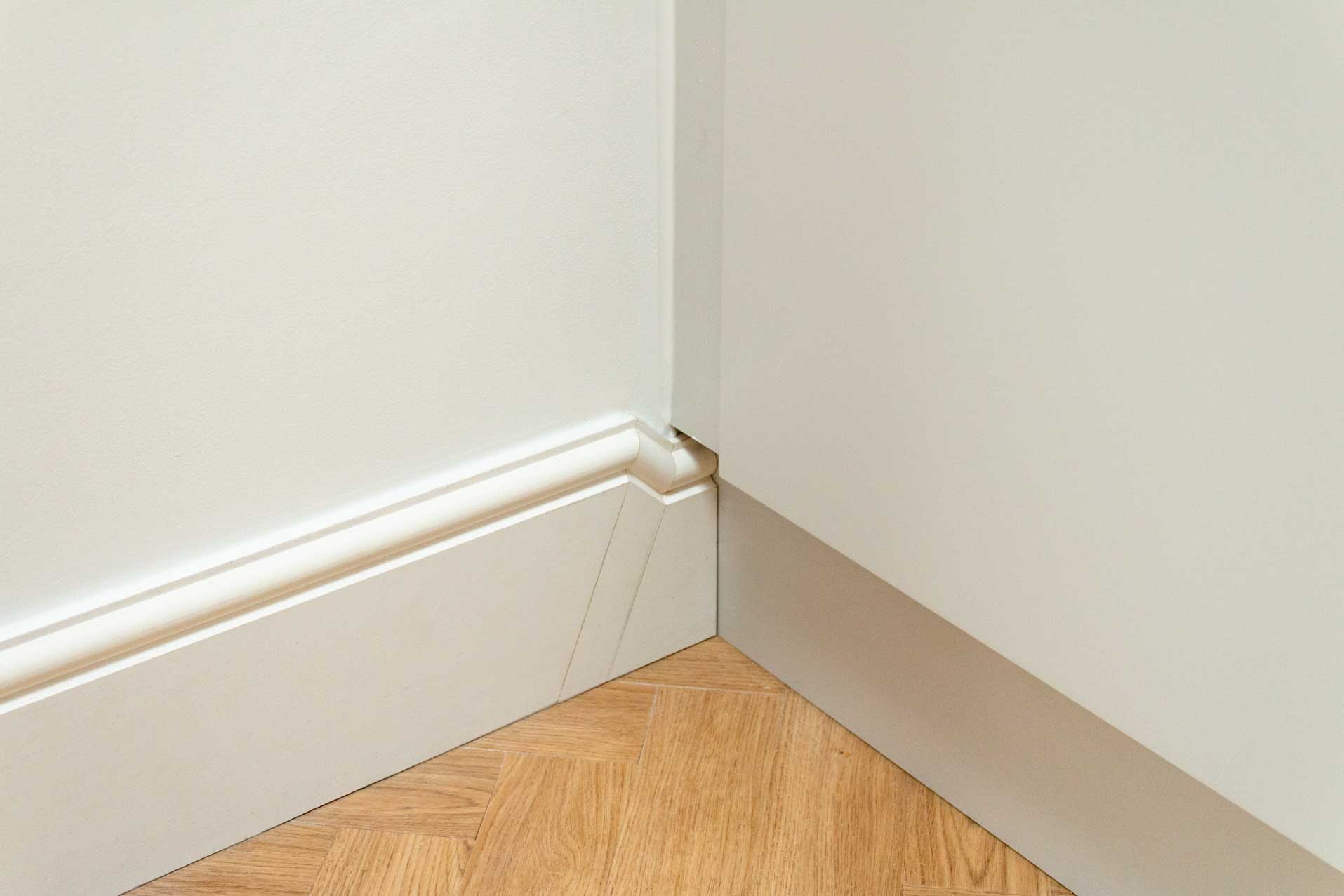 The customer needed a new step from the living room to the open plan kitchen area, so Ian – our extremely talented head-honcho – designed a step making use of the left-over solid wood worktop. *Note the attention to detail with the skirting board.
Our skilled team goes the extra mile:
Hill Kitchen Company offers the skills and the attention to detail needed for a complete kitchen installation. This means when we design, fit and project manage your kitchen renovation, we can adapt and complete the finishing touches – like the bespoke step and skirting board needed for this project.
We are very proud of this kitchen and thoroughly enjoyed the process as we worked out the fine details with this customer.
Join our newsletter for kitchen info and design inspiration
Free design & Quote We can help you design your perfect kitchen, whatever your budget. Our expert will visit you or talk via video call. We can design your kitchen space to become the room you want it to be – no obligation. Click below for details and booking.
Nice things people are saying
"Many of our friends have noticed and commented on the high quality of workmanship"
"Lots of good advice and information. The finished job looks excellent. Very reliable and highly recommended."
"Very professional, friendly and knowledgeable with a really good eye for design"
"We have been hugely impressed with Hill Kitchen Company"