All you need to know about kitchen sinks!
Let's talk sinks – it'll become your favourite dinner party topic (hosted in your new kitchen diner
lovingly installed by Hill Kitchen Co

).
Standard Stainless Steel Sinks.

Actually, there's nothing standard about these sinks at all. They are generally the cheapest option, but have all the plus points and go from old school to stylish industrial. You can now even get copper and gunmetal plated steel sinks – imagine how smart that looks against a dark worktop.
Reasons to love the Stainless Steel sink:
• Easy to clean and keep shiny
• Cheaper
• Good range of shapes and styles
• They have a "bounce" factor (a bit of give) which is perfect for people who break things when washing up…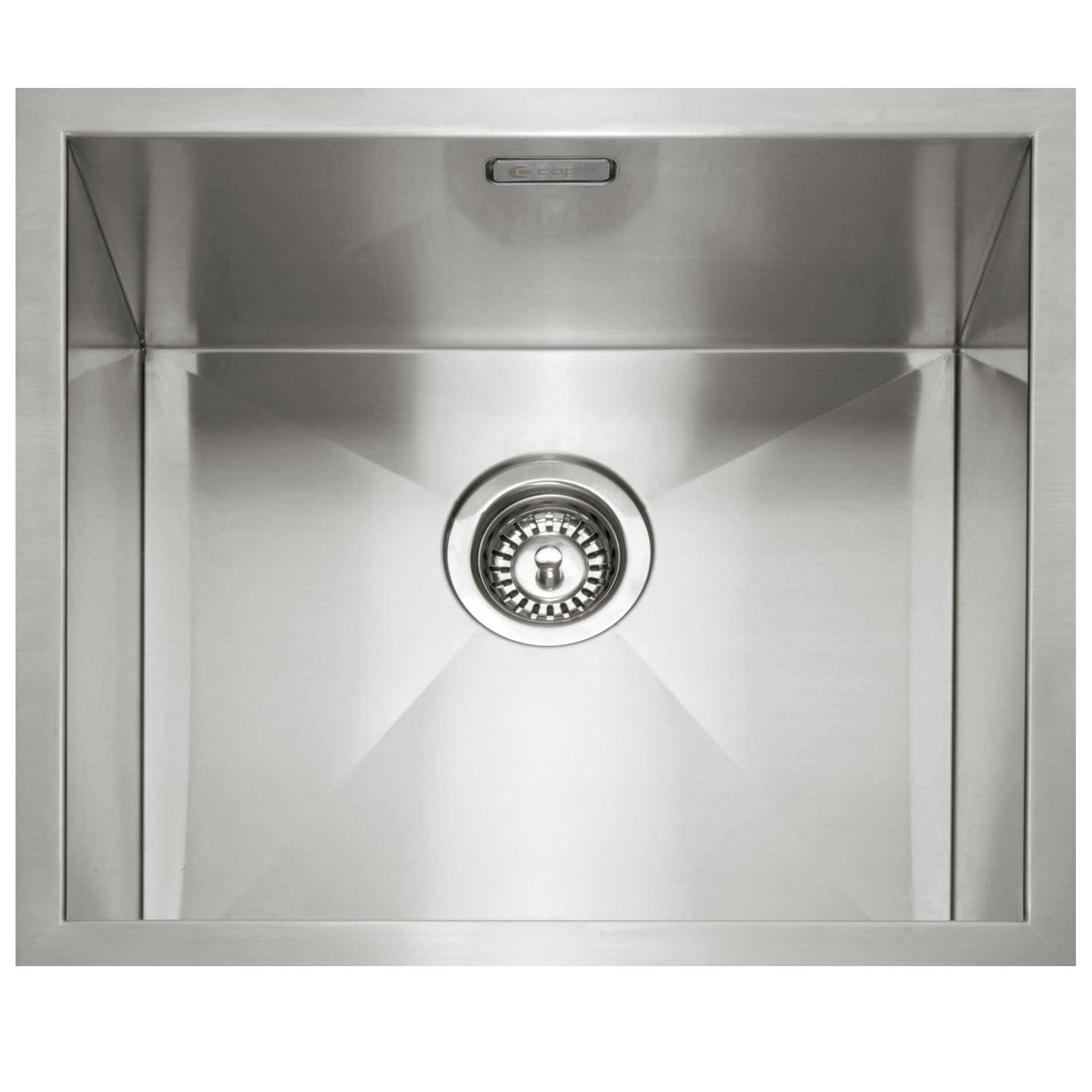 Composite Resin Sinks.

These sinks look very stylish and fit into classic and modern kitchens. In a choice of up to four colours, we're finding the popular choices are the dark charcoal (Anthracite) and cream (Desert Sand). These sinks jazz up a basic laminate worktop and suit any other type of worktop such as hardwood or quartz.
Reasons to love Composite Resin Sinks:
• Choice of colours
• Suits all styles
• Doesn't scratch or chip easily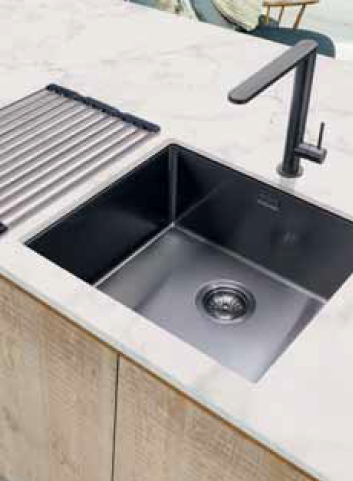 Ceramic Sinks
Ceramic sinks are a classic look and are available in regular drop-in styles, sit-ons and of course the much coveted Belfast sink style (particularly good for classic and victorian style kitchens). Personally I worry about chipping my fine crockery in these, so you inevitably end up using a plastic bowl in the sink when scrubbing the dishes.
Reasons to love Ceramic Sinks:
• Hard wearing
• Look amazing
• A must for classic cottage or victorian styles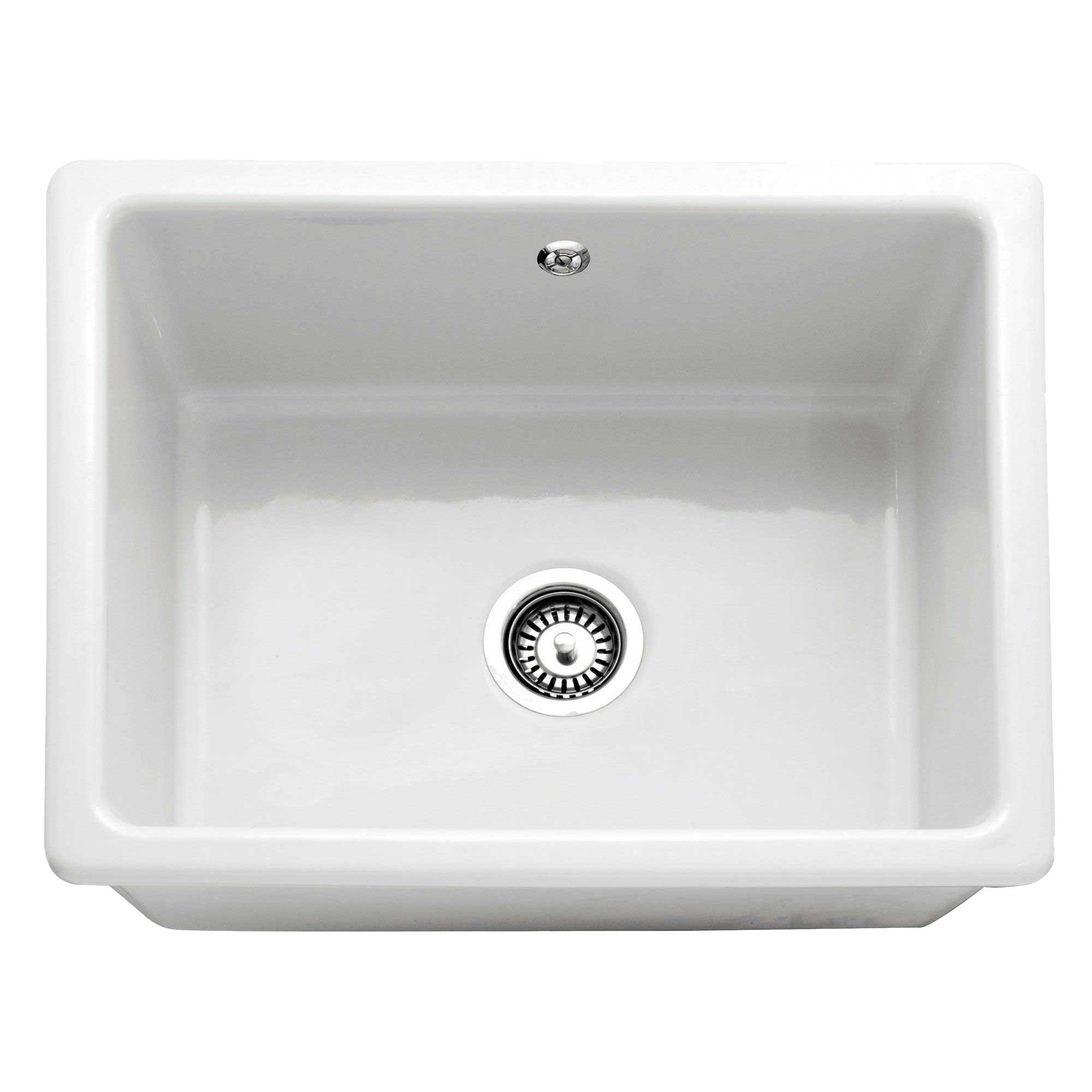 There's a wide range of shapes and sizes available for all the sink types, but your essential choices are:
Single Bowl
Bowl and a half (the main bowl plus a half for rinsing or tipping away leftover gravy in the middle of washing up)
These fall into two main categories:
Drop-in (cut a hole in the worktop and it sits in with a lip) – suitable for all worktops.
Undermount – Fitted under the worktop, this looks great with a quartz or granite. You can undermount your sink with a hardwood worktop, but it is hard to stop the hardwood from suffering over time (even when properly installed with a drip groove).
That's all you need to know about sinks – now you can enjoy your dinner party, sharing all your sink expertise.
All the other know-how is down to us, the people who fit them in your kitchen in the right way so they provide you with years of use.
Join our newsletter for kitchen info and design inspiration
Free design & Quote
We can help you design your perfect kitchen, whatever your budget. Our expert will visit you or talk via video call. We can design your kitchen space to become the room you want it to be – no obligation.
Click below for details and booking.
Nice things people are saying
"Many of our friends have noticed and commented on the high quality of workmanship"
"Lots of good advice and information. The finished job looks excellent. Very reliable and highly recommended."
"Very professional, friendly and knowledgeable with a really good eye for design"
"We have been hugely impressed with Hill Kitchen Company"